When we launched Slingshot on May 1, we originally planned on releasing Slingshot for Android. We delayed the Android release to allow more time to make sure Slingshot worked great across all kinds of Android devices.
We're now happy to announce Slingshot for Android!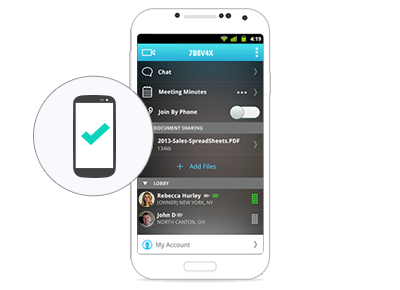 Slingshot for Android has all the functionality of other Slingshot clients, but it's not currently possible to share Android device screens. View screens, share files, collaborate with Meeting Minutes and more! Check out Slingshot for Android on Google Play.