March 13 marks the 4th annual Digital Learning Day. This celebration of EdTech highlights how the use of technology has evolved and strengthened learning across all age groups.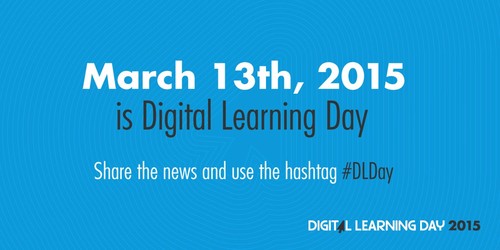 #DLDay is a time for educators across the country to share their innovations and ensure that every student has some degree of access to digital learning opportunities. Visit the Digital Learning Day site to learn more about how to get involved and the resources available:
Online Resources – Get inspired and incorporate #DLDay into your lessons on March 13th.
@OfficialDLDay – Follow Digital Learning Day to stay up-to-date as Twitter chats and celebrations unfold.
Digital Learning Day Live! – Watch the broadcast from 1:00-2:15pm EST as they highlight some of the nation's most noteworthy digital learning initiatives.
Local celebrations – Find and attend a DLDay event in your area, or add your own to the map.