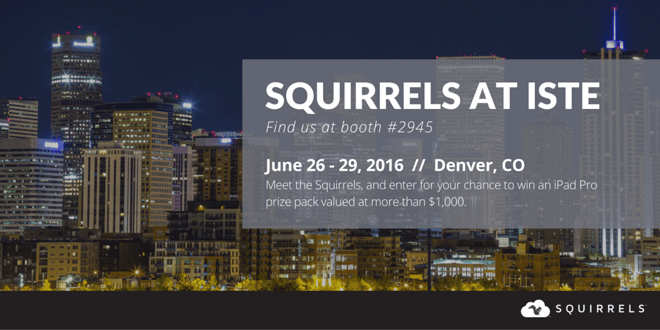 A familiar and welcomed buzz creeps its way into the Squirrels headquarters around this time every year. The annual International Society for Technology in Education (ISTE) Conference and Expo is nearly here. Months of preparation fade to days of anticipation.
This is our fourth year as an exhibitor at the country's largest EdTech conference, and things couldn't be more different from our first ISTE experience in 2013. Let us paint a picture for you.
ISTE 2013
A few Squirrels team members piled into a car and journeyed 26 hours to San Antonio, Texas, where they were anchored to a tiny 10-by-10 inline booth. Our rookie year at ISTE was a learning experience. We witnessed how valuable ISTE is to educators and exhibitors. The decision to return to ISTE was an easy one.
ISTE 2016
Fifteen members of our Squirrels team will travel to Denver, Colorado, where we will show educators and tech integration specialists how to boost the value of mobile devices in the classroom with our latest screen-sharing products.
We'll be unveiling our most ambitious ISTE booth design yet. Trust us when we say our 20-by-20 island booth (#2945) will be hard to miss. We actually had to rent a warehouse to conceptualize and construct it! We can't tell you too much yet, but we can remind you that squirrels live in trees.
You're definitely going to want to get a picture of it, and yes, we can take a picture of you in the booth. We'll have a bunch of ultra-friendly people on hand to demo how you can use our products to bring wireless screen-sharing to your school. You might also notice some prominent edtech faces hanging around the Squirrels booth this year!
ISTE 2016 prize giveaway by Squirrels
Of course we didn't forget about one of the best parts of ISTE – the grand prize giveaway. Our grand prize giveaway for ISTE 2016 includes:
32GB iPad Pro
Beats Pill speaker – Beats by Dre
Apple Pencil
$50 iTunes card
iPad Pro smart cover
iPad case
Mophie Powerstation Plus charger
Three-foot lightning data and charge cable
Modal lightning connector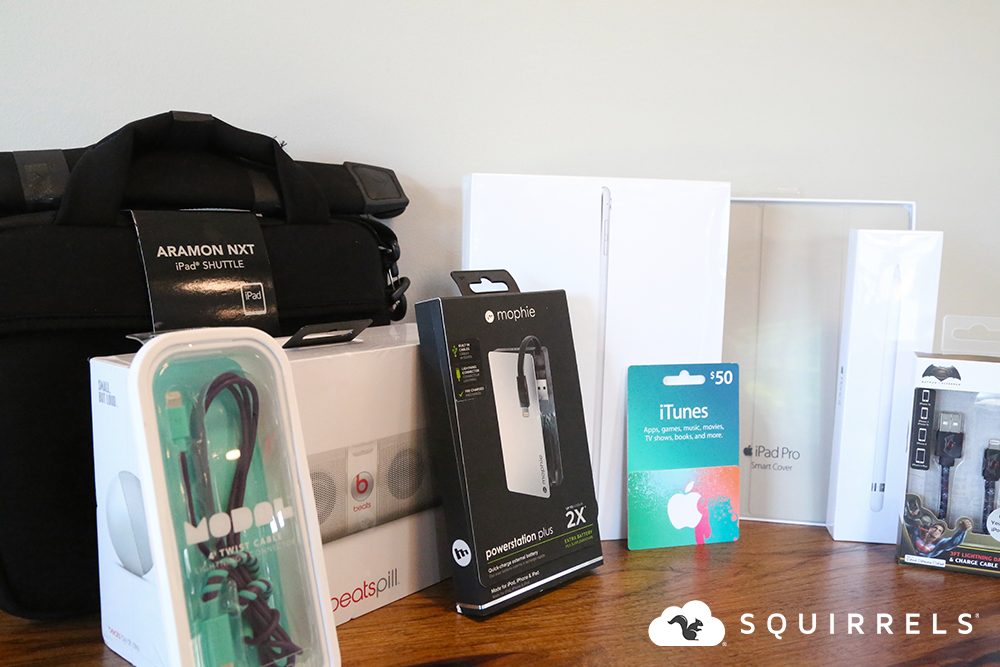 Pretty cool, right? To enter, ISTE attendees must simply fill out the Squirrels ticket that comes with their registration packet coupon book and drop the ticket off at booth 2945. We'll randomly select a winner before the end of the conference. Good luck to all who enter!
We're looking forward to meeting all of you at ISTE this year! Stop by to say hello and check out our latest EdTech solutions. We'll make it worth your time. We promise.