This is a guest post by educational technology consultant Janet Corder. She is an organizer for EdcampIT, one of the many Edcamps we sponsored throughout the year. Janet has witnessed the evolution of education technology through her 30+ years of experience as a classroom teacher and instructional technology coordinator in Texas public schools and as adjunct education professor at a local university.
Janet specializes in technology integration, BYOD implementations, interactive whiteboard technologies and mobile learning devices. Her passion for helping educators successfully integrate technology into their curriculum has provided her with many opportunities to present at national, state and local conferences, and in school districts throughout the United States.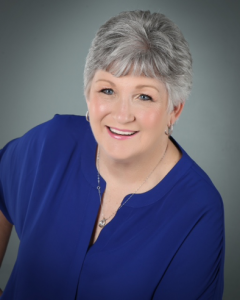 The beginning of a new school year always brings mixed emotions for students as well as educators. For me, the start of a new year was my favorite time of the year. Even though I am no longer in the classroom, I still get excited to see the school supply sales and observe parents and students frantically searching for just the right binder and backpack. The beginning of the year also brings back a flood of memories as I reminisce about the technological advances that have occurred since the first computers made their way into my classroom.
As I reflect on where technology has evolved during my years as an educator, I am constantly amazed at what I have seen since I first taught middle school Computer Literacy in 1984. In fact, I actually taught the course for two years without a computer or a textbook! When a few Apple IIe computers were finally delivered to my classroom, the students and I could make those "For…Next loops" and "Goto statements" actually create something on the computer screen. We could even print out the program on our dot-matrix printer and save the file to a floppy diskette!
Just a few years later, my classes were introduced to the amazing World Wide Web. We could communicate with students from around the world and find out where the latest earthquake was located. The only problem was that the school had one Internet connection and it was in the small conference room located in the library. I couldn't even fit an entire class in the room at one time. Oh, and don't forget that it was a dial-up connection that took forever to actually work!
Those were exciting times, but I don't believe that anything can compare to the enthusiasm and engagement students experience with technology in 2016. The looks on their faces when I take them on a virtual field trip to explore a coral reef or facilitate an online game that allows them to review their curriculum in a collaborative environment says it all.
I've seen the transformation of classrooms as schools have installed interactive whiteboards, purchased carts of laptops and mobile devices and allowed students to use their smartphones or other devices to enhance their learning experience. We live in an unbelievable time of transformation in our classrooms, and I believe that technology is the key to making our classrooms an exciting, engaging place to prepare our students to be successful.
If you are hosting your own Edcamp and are interested in a Squirrels sponsorship, fill out our Edcamp Sign Up Form. Sponsorship may include monetary or swag donations, discounts on our products and more!