This is the tenth post in an ongoing Meet the Squirrels series. Read more in this series.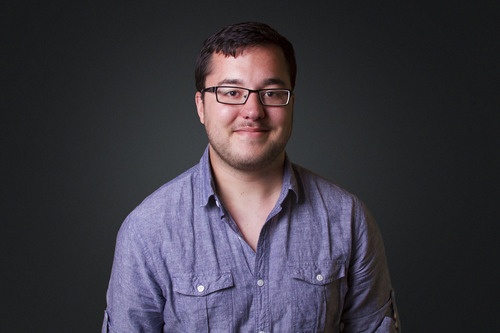 Matt came to Squirrels from Cuyahoga Falls, Ohio. He is the company's Android application developer and software engineer!
Developing Slingshot for Android has been Matt's coolest experience at Squirrels so far. "It was one of my first production Android applications I have worked on," he said. "I got to work with technologies while developing Slingshot that I never had before, and the process of learning them and implementing them was amazing." His favorite thing about the company as a whole is the environment and his "awesome coworkers."
Learn more about Matt!
Favorite things to do in your free time: Coding and turning Roombas into robots using Arduino.
Food: Pad Thai
TV Show: Mad Men
Movie: Drive
Band/Artist: Griz
Your idol and why: John Carmack. He is one of the best engineers of our generation, from programming and development to rocket and aerospace engineering. It doesn't matter what it is, he has proven he can accomplish it.
Your motto: Low-level programming is good for the programmer's soul.
If you could be any animal, what would you be? A bear. They are massive, can run 30-35 mph and climb 100 feet into a tree in under 30 seconds. If you could have super powers, being as strong/fast as a bear would be pretty good ones.
When you were a little kid, what did you want to be when you grew up? Like a lot of little boys, I wanted to be an astronaut. Then after astronaut I wanted to be an aerospace engineer.
If you could have one super power, what would it be? Teleportation. I mean really, do I need to give a reason? That would be awesome. Or of course, have the strength/speed of a bear (See previous question).