Cluttered desktops are overwhelming and frustrating. When one screen isn't enough, add AirParrot to create additional workspace. Increase your productivity and use multiple programs simultaneously by wirelessly extending your desktop from your Mac or PC! Here's how:
How to Extend Your Desktop
You'll need a copy of AirParrot installed and running. AirParrot is free to try for 7 days, and is a budget friendly purchase.
1. Open the AirParrot menu. Select "Extend Desktop" as your method of screen sharing. Then, choose your destination.
2. Your desktop should then show up on your television or monitor connected to your receiver.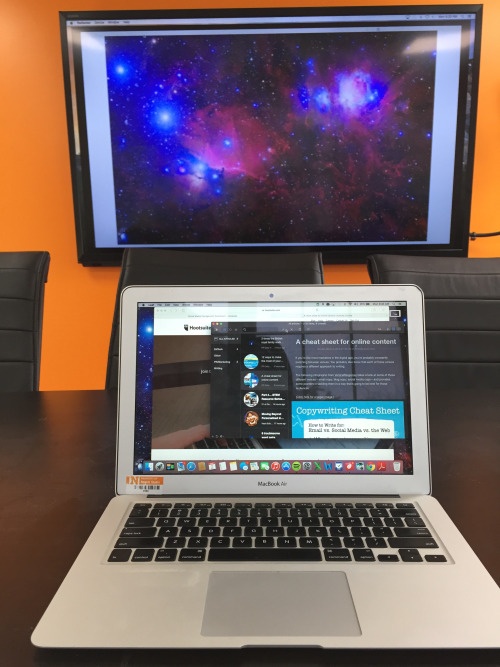 3. Drag your applications to either screen as you please!
4. You can extend your desktop to Apple TV, Chromecast or Reflector, separately or at the same time. (Apple TV on the left, Chromecast on the right).