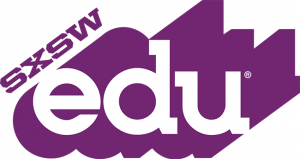 The seventh annual SXSWedu will return to Austin, Texas, in March 2017. SXSWedu showcases four days of compelling sessions, in-depth workshops, engaging learning experiences, mentorship, film screenings, startup events and much more!
We are lucky enough to have three Alpha Squirrels in the running to be speakers at this prestigious conference. Speakers for these programs are selected in part by PanelPicker - a two-step, crowd-sourced platform that enables the community to have a voice in the programming selected for SXSWedu 2017.
SXSWedu empowers the community to use this platform to submit innovative session ideas by filling out a digital proposal. The public is then given the opportunity to provide feedback and vote on the collected submissions.
The following Alpha Squirrel EdTech Experts have submitted proposals to present at SXSWedu:
Richard Anderson (@techatwis) – Curriculum Mapping with Google Apps for Education
Katrina Keene (@techintechgal) – Adapting a Learn – Play Balance in Classrooms
Jennifer Williams (@JenWilliamsEdu) – Conversations on Diversity with Young Learners
So, what does this mean for you?
You can vote for our Alpha Squirrels by clicking on their respective session links above. Voting ends this Friday, September 2. Every vote counts! Help our Alpha Squirrels get nominated for an experience of a lifetime!