The Squirrels team will be traveling to Michigan to exhibitat the MACUL Conference from March19-20th! The Michigan Association of Computer Users in LearningConference will be held at the Cobo Center in Detroit and will feature the latest and greatest in educational technology innovations. Check out their online program for the conference schedule, highlights and more information!
WIN BIG AT BOOTH 338!
At #MACUL 2015, not only are we giving a sneak peek of Reflector 2, we are also giving away a $500 gift card to Best Buy!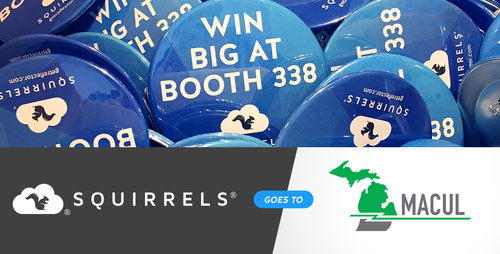 Here's how to enter:
Visit us at Booth 338 and learn about our affordable #edtech solutions.
Take a button!
Wear the button throughout the conference on Thursday and Friday. We will be walking around scanning everyone we see wearing the button and randomly choose the winner from this list!
Register now or follow @MACUL and #MACUL15 on Twitter to stay connected throughout the event!