Change happens fast in the tech world. We're excited to launch our official Reflector 2 iOS 9 update – the world's first screen-mirroring solution to support Apple's latest mobile operating system.
The update is available to download now, and it's free for current Reflector 2 users. You should expect all of the same great features you have come to love in our industry-leading software such as multiple-device mirroring, YouTube live streaming, screen recording with voice-over support, frame preferences, intelligent design layout and much more.
This update will allow teachers, gamers, business professionals and casual tech enthusiasts to continue to mirror once they update their iPhones and iPads to the iOS 9 platform. Anyone using an alternative screen-mirroring app will abruptly discover they can no longer mirror mobile devices to their computers once they update their Apple device to iOS 9.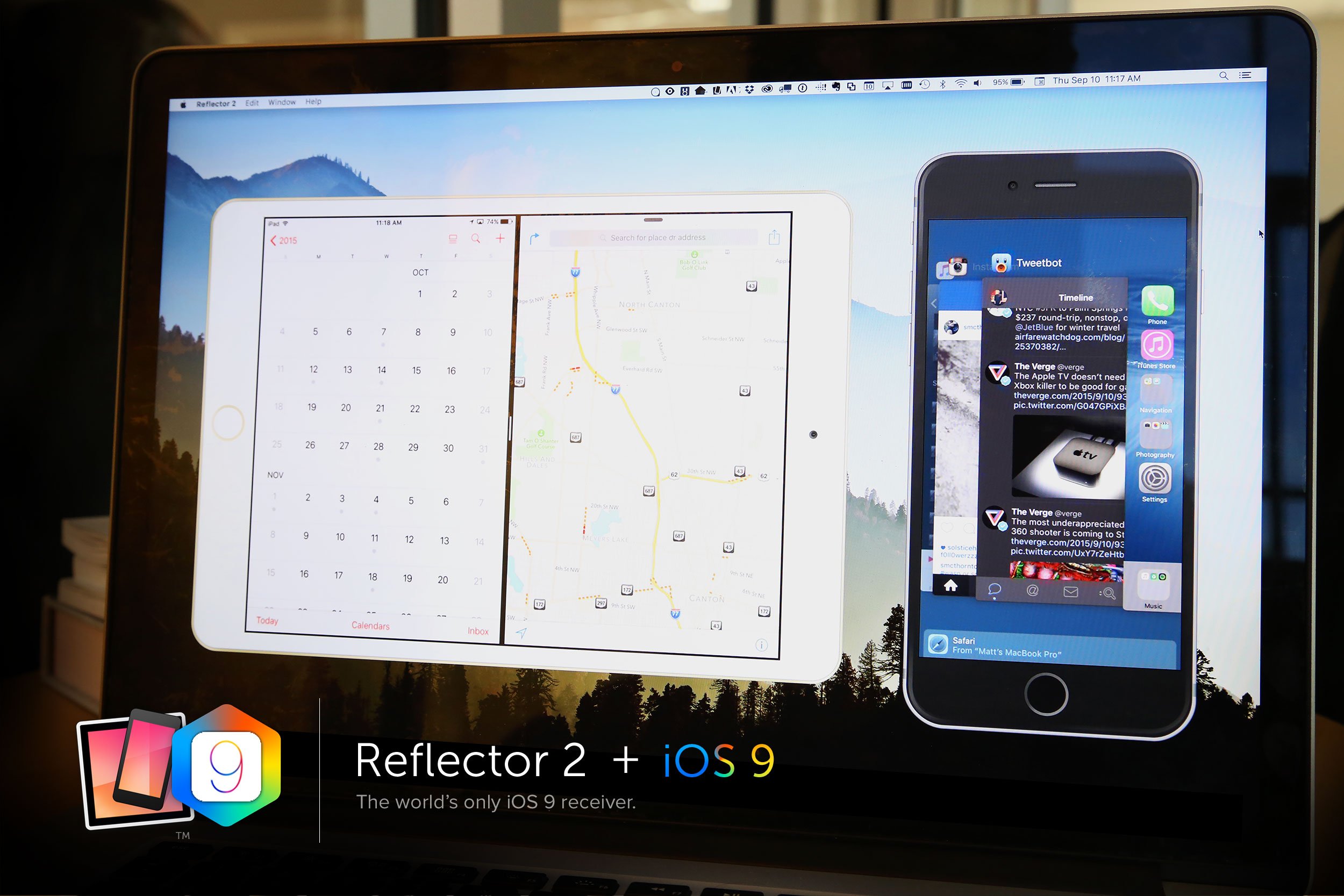 The reason for this is fairly "techie," but we'll give you a brief overview. Apple made some big changes to AirPlay in iOS 9. AirPlay is the built-in technology that allows iPads and iPhones to wirelessly communicate with external devices. It's the software that communicates with Reflector 2, wireless speakers, Apple TVs and other wireless content-sharing technology on the market.
The new operating system alters the way AirPlay communicates with these external devices and breaks the connections. That's a headache-filled bummer for unsuspecting consumers, right? Most definitely….unless they have Reflector 2.
Click here to update Reflector 2 for iOS 9 support!