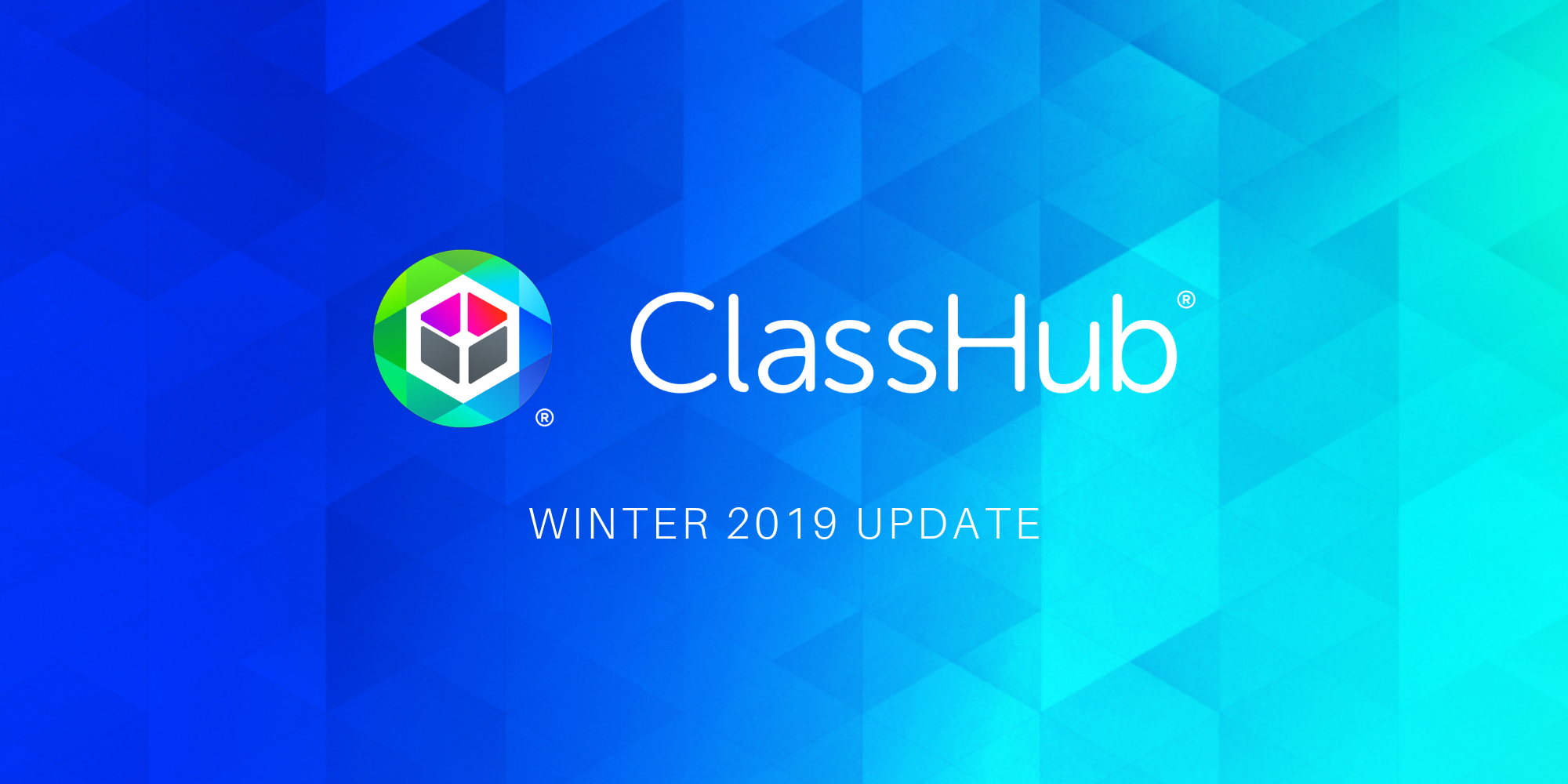 The ClassHub Winter 2019 Update brings a more intuitive interface, streamlined user experience and improved Class Manager performance.
View our full breakdown of the Winter 2019 Update with images and explanations here.
What's new in ClassHub:
Redesigned Class Manager
Screen Peek toggle remains visible at all times
Easy access to browser locking
Smart search suggestions for apps
Class List is organized by school period, displays active indicator lights and shows active teacher names
Customizable class settings, including class nicknames and custom alerts
Ability to send custom alert messages with device lock
Ability to add webpages, custom alerts and apps to a "Favorites" menu
Ability to customize titles of favorite web pages
Ability to view recent history for webpages, custom alerts and apps
Ability to push and lock devices into teacher's screen simultaneously
Ability to mirror a specific application or window only
Ability to show or hide the student list by clicking the ClassHub logo button
Numerous stability improvements and performance optimizations
See every new feature in action right here.
As always, if you have questions, visit our Knowledge Base.
Subscribe to our blog so you never miss an update.