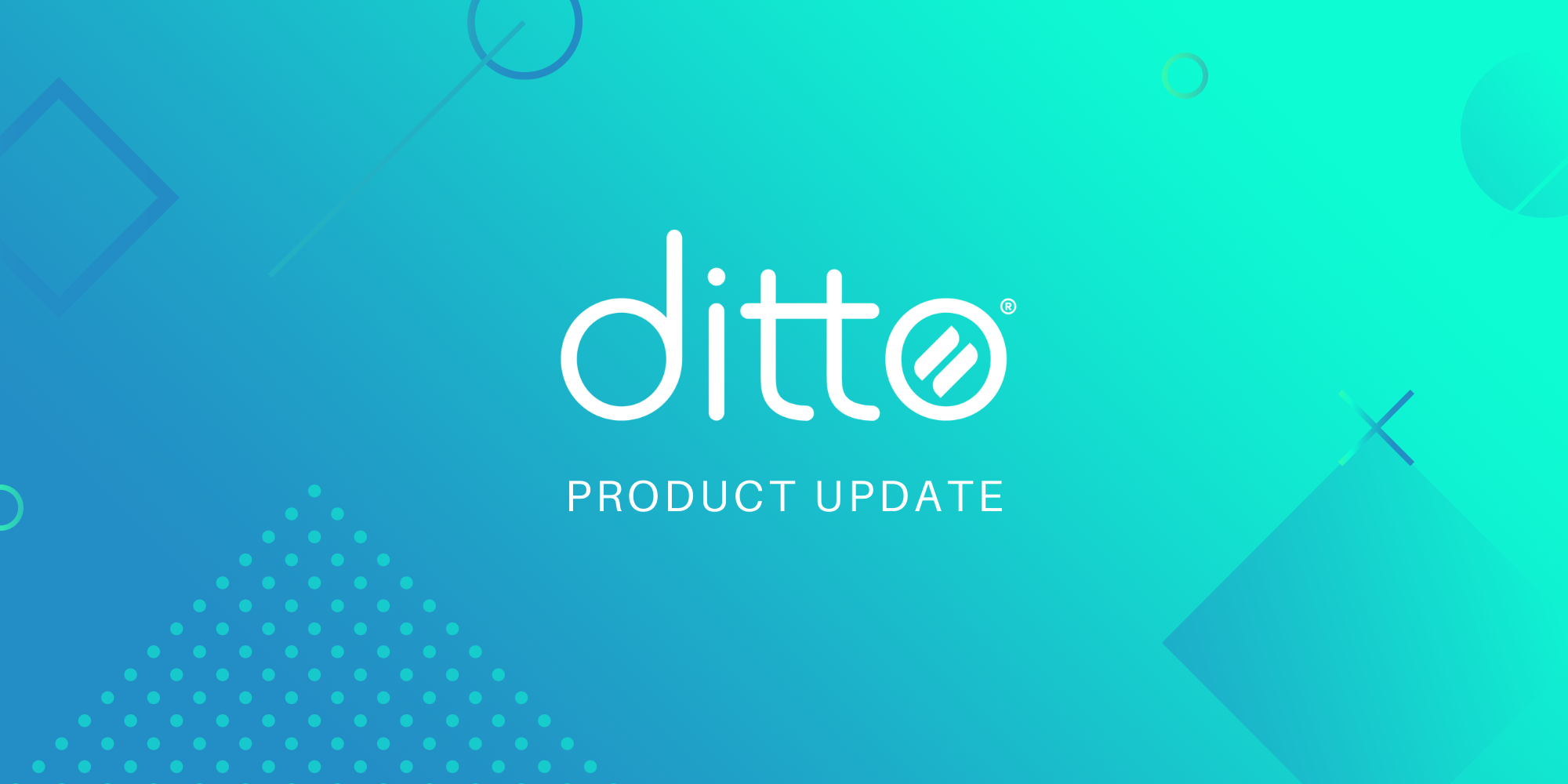 This new Ditto update introduces numerous improvements and functionality in the Ditto account portal. Redesigned features, new report metric settings, search functionality, dashboard improvements and more are all part of this release.

Here's what's new in Ditto:
Ditto Account Portal
Redesigned and reorganized the account portal sidebar menu
Added user statistics to the dashboard
Added sample user statistics to trial accounts
Receiver locations and sublocations are now displayed on the main Receivers page
Added the ability to adjust room code settings from the Rooms page
Added sublocations to the Rooms page
Added search functionality to rooms in the Rooms page
Added sublocations, rooms and receivers to the Locations list view
Added ability to select and manage rooms from the Locations page
New UI designs to the customization page
Redesigned some reporting features
Miscellaneous bug fixes and improvements
Visit our Knowledge Base if you have questions.
Don't forget: Subscribe to our blog so you never miss an update.