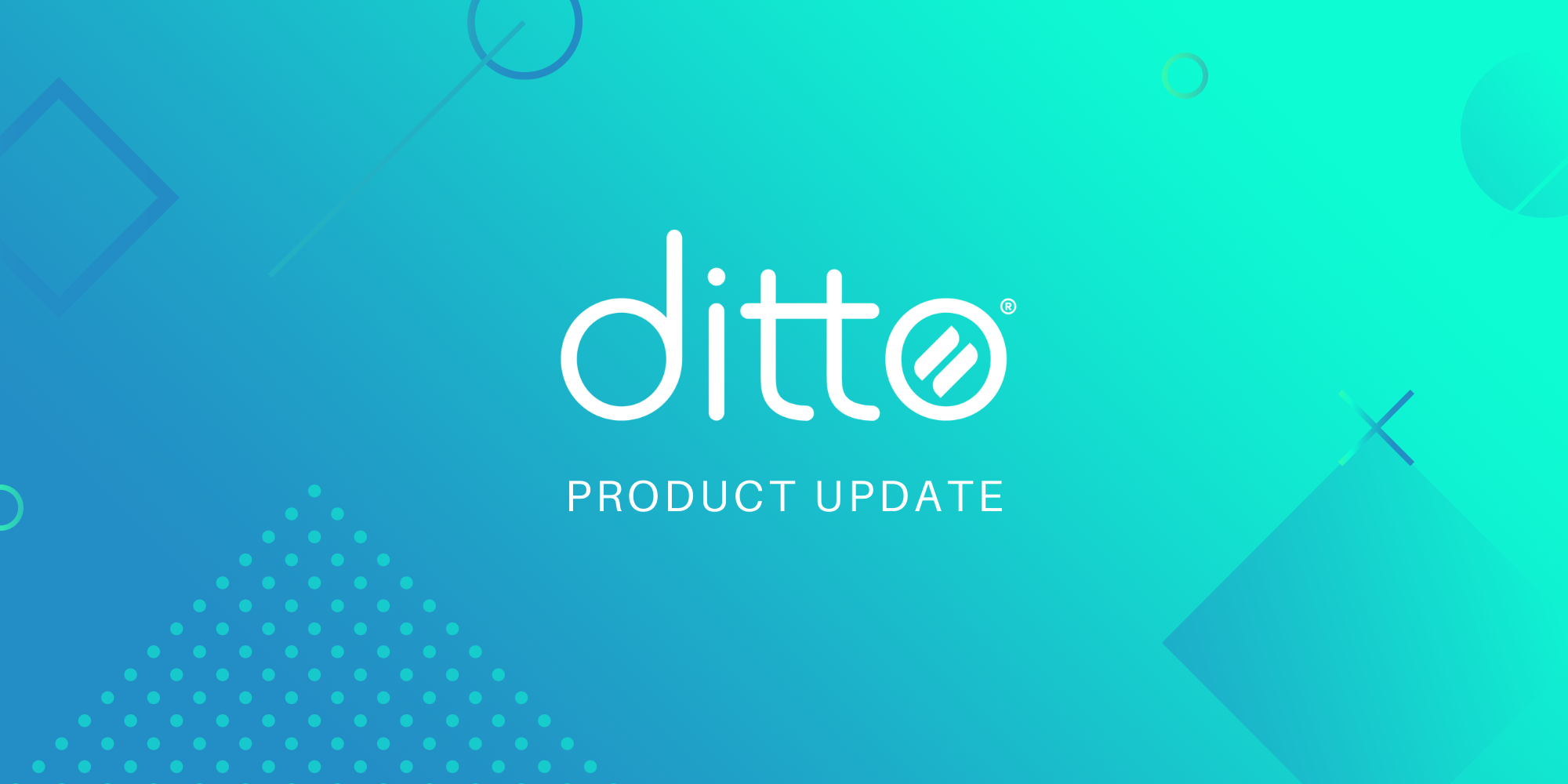 This Ditto update increases security with multifactor authentication (MFA), introduces a new digital signage template and resolves a network connection issue.

Here's what's new in Ditto:
Ditto Account Portal
Added multifactor authentication (MFA) to the Ditto account portal
Introduced the ability for admins to deploy MFA to all users on their account
Introduced the ability for users to resend account verification emails
Added new customizable digital signage template
Miscellaneous bug fixes and improvements
Ditto Windows Receiver
Fixed an issue where screen mirroring would not resume after loss of a network connection
Visit our Knowledge Base if you have questions.
Don't forget: Subscribe to our blog so you never miss an update.