We're excited to introduce new customizable digital signage templates with our latest Ditto update. We added templates for hourly and three-day weather forecasts, making it easier than ever to show your local weather on any screen in your organization.
This update gives users two display options. Show the hourly or three-day weather forecast for your desired location. See each template option below.
Today's Hourly Forecast: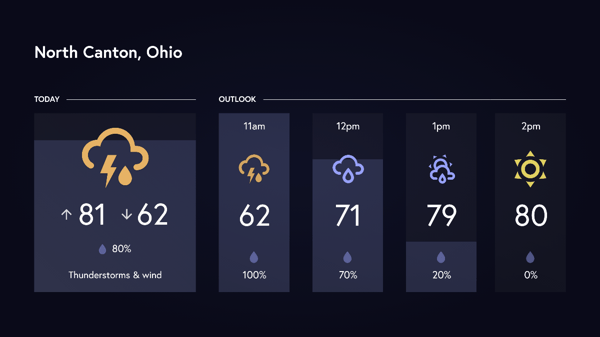 Three-Day Forecast: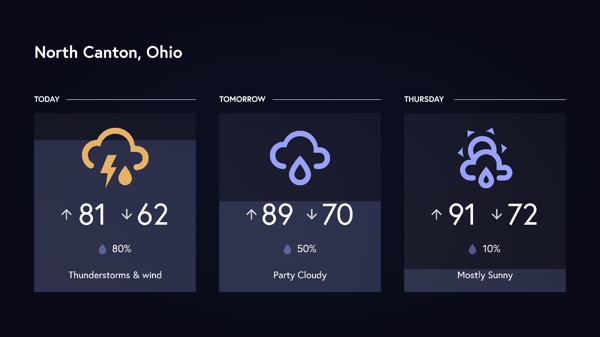 Ditto release in a snapshot
Two new weather signage templates released

Display today's local forecast
Display a three-day local forecast
Log in to your Ditto account or create an account to begin using our new weather digital signage templates.
Visit our Knowledge Base if you have questions.
Don't forget: Subscribe to our blog so you never miss an update.