Our support team has gotten a number of inquiries since we released AirParrot Chromecast support; a lot of customers are wondering if we have a solution to mirror an entire iOS screen to Chromecast. Lucky for you, AirParrot 2 and Reflector make a great team!
To begin, connect your iOS device to your Mac or PC using Reflector.
Next, open AirParrot 2. Select the display that the iPhone is being mirrored to, and then select the Chromecast device for mirroring.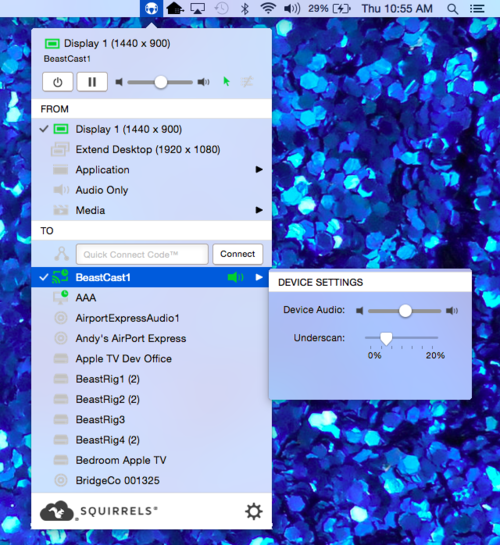 Your desktop should be mirroring through Chromecast, Reflector included!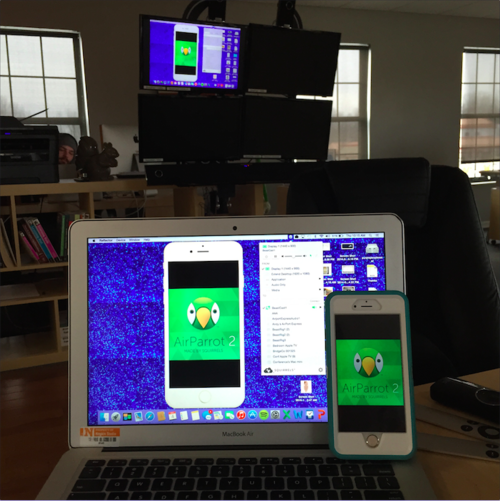 To mirror your iOS device only, open the AirParrot 2 menu. Scroll over "Applications" to change from your display to a specific application.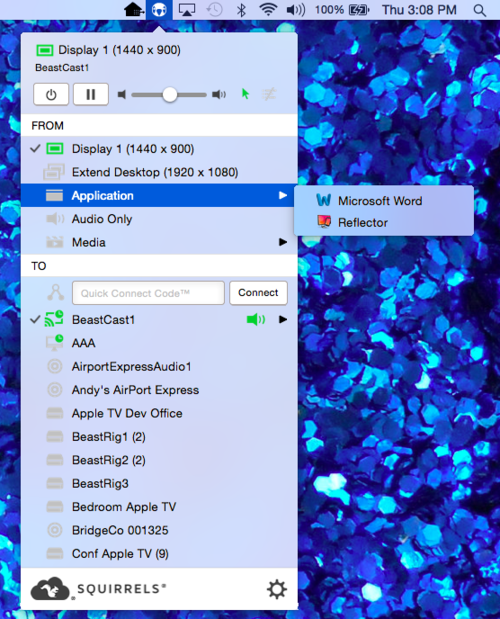 Click Reflector, and voila!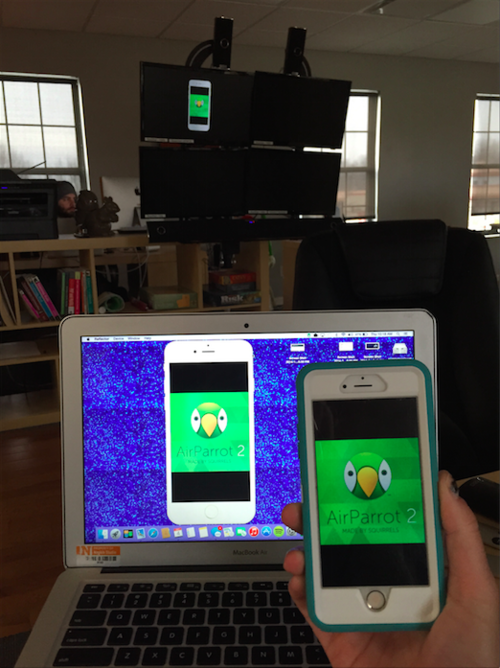 It's as easy as that. Feel free to access our support knowledge base to troubleshoot any problems you have or to create a support ticket. Try AirParrot 2 and Reflector free for seven days or purchase here!