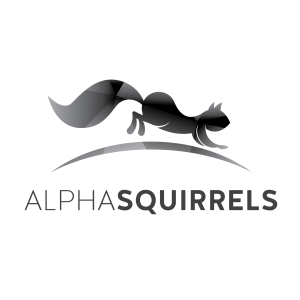 It's no secret. Educators are some of our most devoted and passionate customers. We hear from teachers every day about how they use our screen-mirroring technology to connect classroom devices and enhance the student learning experience. That's why we're excited to announce our new Alpha Squirrels leadership program for educators.
The Alpha Squirrels program will allow educators who love our products to spread the word as certified Squirrels product experts. This advocacy program gives Alpha Squirrels members exclusive access to:
Squirrels-sponsored conference attendance
Squirrels-sponsored conference speaking engagements
Unreleased Squirrels products
Squirrels welcome package – T-Shirt, coffee mug/tumbler, sticky notes, water bottle, headphones, pens, pencils, etc.
Opportunities to appear in video interviews
Free AirParrot 2 and Reflector 2 licenses
Alpha Squirrels member certificate
"Alpha Squirrel" signature badges for Twitter, Facebook and email
Product training, press kits and talking points
Chance to visit Squirrels Headquarters
On-demand interaction with Squirrels product designers and managers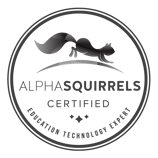 Our Alpha Squirrels will become product experts on the Squirrels suite of products – Reflector 2, Reflector Director, Reflector Student and AirParrot 2 – to help fellow educators improve their classroom technology solutions. It is our goal to empower Alpha Squirrels to elevate their status as EdTech experts, share knowledge within their professional network and support the Squirrels community.
We're ready to find our Alpha Squirrels. If you're an educator committed to EdTech or Squirrels products, you just might be one of them. For more information, visit alpha.airsquirrels.com or give us a call at 1-855-207-0927. Or, fill out the nomination form to become one of the world's first Alpha Squirrels!