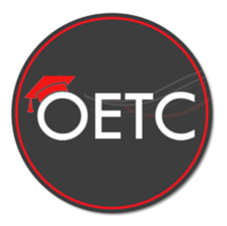 Members of the Squirrels team are excited to accompany more than 4,000 education technology professionals and enthusiasts this week at the Ohio Education Technology Conference (OETC) in Columbus. Educators come from all over our home state of Ohio for this annual event. We're traveling the quick two-hour drive from our North Canton offices for our third OETC experience. We expect it to be the best one yet!
OETC provides educators with a great opportunity to learn about the latest trends, tools and thought leaders that are revolutionizing the education landscape. We always enjoy connecting with tech-minded educators and showing them how to use Reflector 2 in the classroom.
We're also lucky enough to have Blended Learning Coach and first-class Alpha Squirrel Marcia Kish present at OETC this year. She'll be discussing Reflector 2 among other apps that increase classroom productivity at her pre-conference session, "AppSmashing 101," today at 2 p.m. You can contact Marcia directly on twitter (@dsdPD) or email her at kishmarcia@gmail.com to learn more.
Don't be afraid to stop by booth 638A to learn more about Reflector 2 or even just to say hi! We're always eager to demonstrate the latest classroom screen-mirroring magic. Here's to a great OETC week!