The Squirrels team proudly sponsored over 200 attendees this month at EdcampAccessNJ in Morristown, New Jersey. This was the only Edcamp we sponsored in March, as we decided to dedicate most of the month to purchasing some fun, new swag for future Edcamps! Edcamp organizers and attendees, you're in for a treat!
New Jersey is a little too far for us to travel from our cozy Northeast Ohio office, but we were there in spirit and cheered them on from our social media accounts!
Our Edcamp contributions help educators explore innovative ideas that make learning more engaging for both the teacher and the student. We're happy to know that our efforts directly enhance the student learning experience.
If you also weren't able to attend EdcampAccessNJ, here are just a few of the popular discussion topics:
Using technology to engage students with learning disabilities
Free technology for the classroom
Twitter, Voxer, Blab
Mashing it up with Chrome
Formative assessment
Engage with robots
Inclusive tech solutions with robotics and "pingable" technology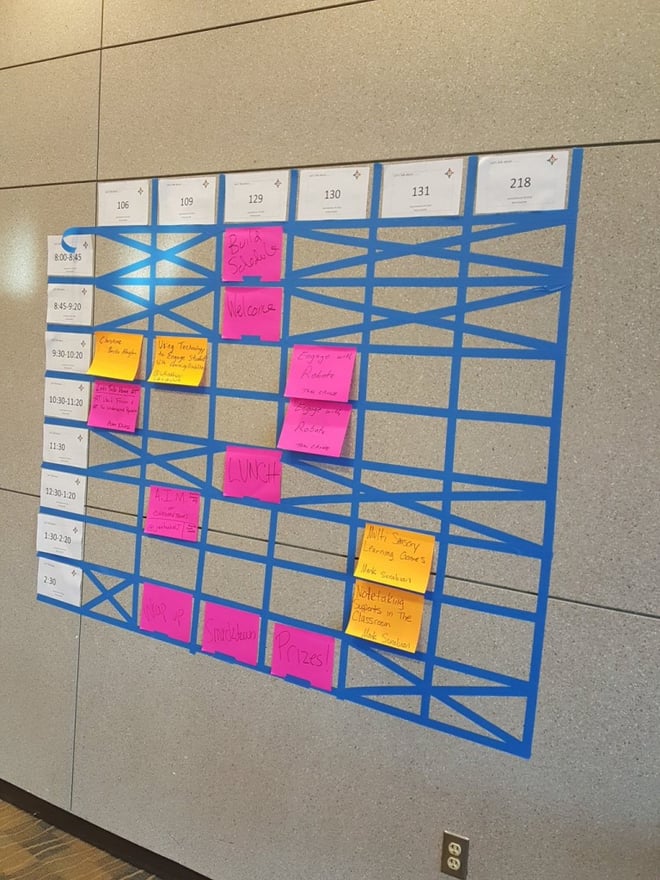 We hope all of the EdcampAccessNJ organizers and educators had a positive and rewarding experience!
If you are hosting your own Edcamp and are interested in a Squirrels sponsorship, fill out our Edcamp Sign Up Form. Sponsorship may include monetary or swag donations, discounts on our products and more!