This article is a guest post by EdTech guru David Lockhart. He tells the story of his journey from novice to master presenter at education conferences all across the United States.
David is a member of our inaugural class of Alpha Squirrels EdTech experts. Alpha Squirrels are a major part of the Squirrels family. While they don't work directly with us every day, we encourage advancement in their careers and enjoy hearing about their successes. Alpha Squirrels are deeply involved in educational technology. They provide feedback to us directly from the classroom and help us make decisions that impact student learning all over the globe.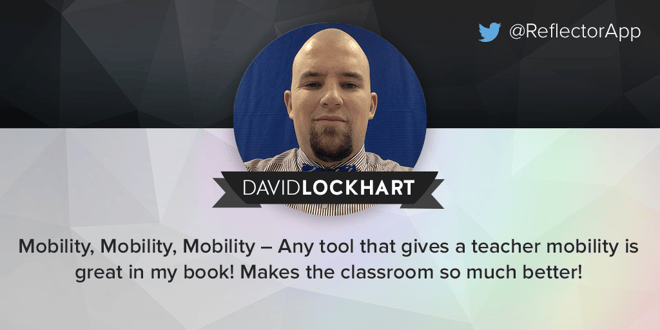 "How do you do it?"
I get that question a bunch when I present multiple sessions in a row at a conference, and hopefully I can let you in on a few secrets with this post. I recently had the opportunity (thanks to my friends at Squirrels) to present eight sessions at the KYSTE conference in Louisville, Kentucky. KYSTE is Kentucky's state conference and an ISTE affiliate that is attended by about 2,000 people annually. I have been to many of the state conferences across the Southeast, and it definitely ranks up there among my favorites. I like the venue for the conference (the Galt House Hotel) and the city of Louisville. The conference itself has some great local presenters and the organizers usually bring in one great national presenter. This year it was Steven Anderson, a prominent educator, speaker and blogger.
Apply Everywhere
I guess the question to start with is, "How did you get to do eight presentations at a single conference?" My first conference was the Georgia Education Technology Conference in 2012. At that conference, I presented my "60 Apps in 60 Minutes" presentation and I realized I had a real knack for presenting. From there, I actually asked conference presenter extraordinaire Leslie Fisher how to get in the presentation game.
Her advice to me was incredibly simple: "Present everywhere you can."
I thought, "Well if Georgia has a state conference, I'm sure other states do as well." So I started applying other places. My first conference outside of Georgia was in Alabama, and I continued to expand from there.
Diversify your presentations
I was applying to these other state conferences with my "60 Apps in 60 Minutes" presentation, but it was only getting me into a few places. I realized I needed to diversify. Much like a reporter would, I started asking myself what new angle I could take to present relevant and timely content to my audience.
I started by expanding my 60-in-60 presentation to do separate presentations—one that was all Apple, one that was apps you would not know and one that was gadgets. I didn't want to stop there though, so I also added topic- and tool-based presentations as well as just expanding into the world of posters and workshops. Find something you are passionate about and then diversify from there. Finding new angles will intrigue your audience and conference organizers.
Add some flare to the application
Step three actually gets down to the application process. First, apply wherever you can. State conferences are usually much easier to get into the national conferences like ISTE, FETC and iNACOL.
Once you have really figured out where you want to go, the application process is usually very similar with few exceptions. Most conferences will want a title and a description. The key to this is making it catchy. Takes off of song titles usually work well. In the description, I start many of them with a question because that's what attendees look at when they are deciding which sessions to attend. If you pose it as a question, it can be read as you personally asking them. It gives them something to ponder.
Many conferences ask for an outline. To get this, just think through how you are going to organize your presentation into sessions. Some also ask for a biography and previous experience, and really with those you just have to put your best foot forward. Now, the key to quickly applying to multiple presentations is to save all of the standard conference info in a Google Doc. This allows you to just copy and paste as new conferences come up! I would show you mine, but I don't want to give away my secret sauce.
Wait — Patience is key
Now it's time to wait on what's accepted. In reality, your first year will probably only get you one or two. I actually presented at KYSTE in 2015, and I only got one session in. I then stepped up in place of other presenters as needed in order to fill in for people who had to cancel because of a snowstorm. I think doing that helped push me to eight sessions this year. Conference organizers need time to build that trust, so if you find one you like, keep going to it!
Make it compelling
Once you get to the conference, it's all uphill from there. The key to doing so many sessions is not to take yourself too seriously. Have Fun! We have all been in PD's where the presenter was so serious and it was just boring. Joke around, but also provide good content. Attendees love that. I think it's also great to pepper videos into your presentations in order to give yourself a tiny break as you are going. This breaks up the presentation a bit, and it gives you a chance for a drink to help keep your voice going.
Assess
How do you tell if things went well? I think the easiest way is to see familiar faces. If you have folks coming back to hear you again, it means they liked you! Thankfully, that was the case in Kentucky. I actually had one individual who I think spent most of her conference with me!
To close, I'd like to say thanks to that nutty Squirrels team for helping me get there. They make a great product that allows educators to be mobile in their classroom, and that's the key to behavior management!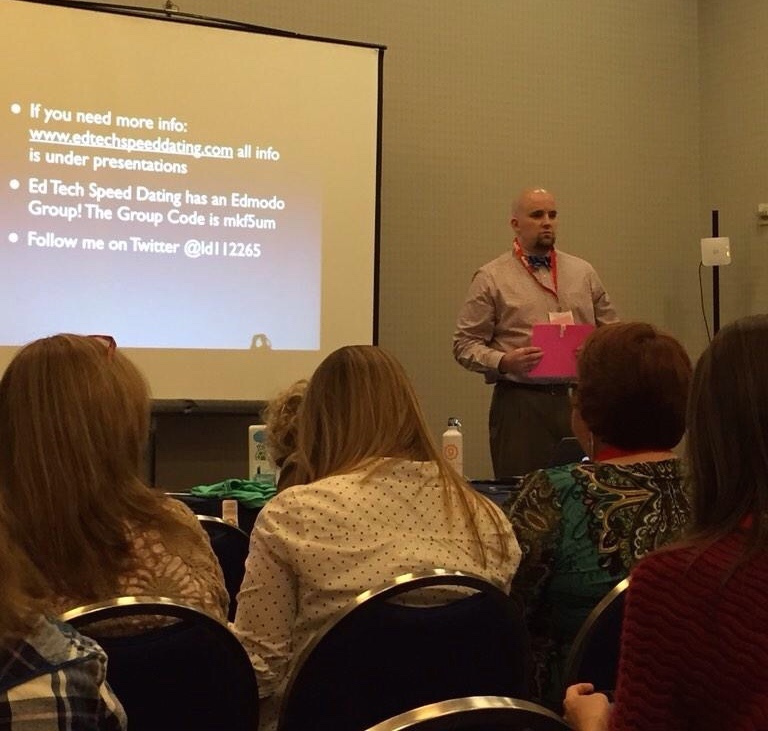 If you would like to apply to become an Alpha Squirrel, visit http://alpha.airsquirrels.com. Or, learn more about Squirrels' classroom screen-mirroring app, Reflector 2.