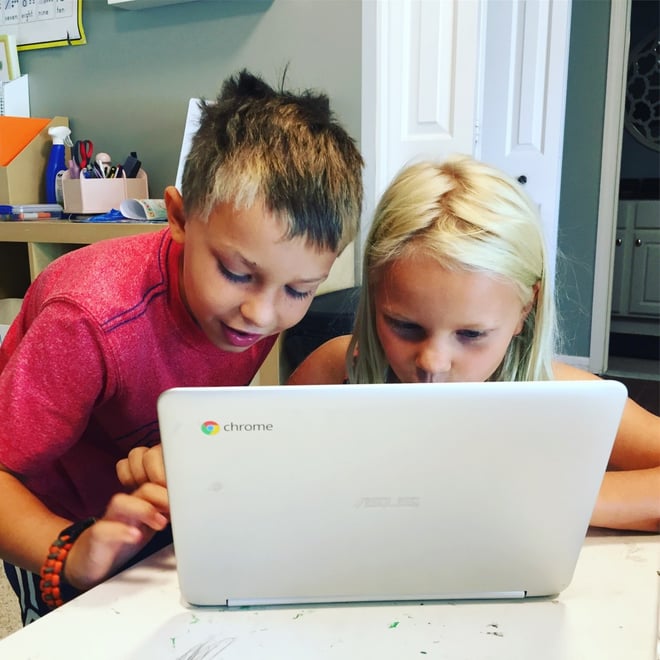 Note: This is a guest blog post by John R. Sowash, author of the new book, The Chromebook Classroom featuring Reflector 2! Read through to the bottom for more information on John's book and a chance to win a free copy!
"With great power comes great responsibility." That's what Uncle Ben Parker said. The same is true in a technology-filled classroom. Student technology provides access to the world's information, but it also provides access to ALL of the world's information.
How can you encourage your students to remain focused on the tasks at hand and not wander aimlessly around the internet. Here are four ideas to help.
1. Be engaged!
The best way to ensure your students are using their time and technology wisely is to be engaged with them throughout the class period. You must be on your feet (not behind your desk) actively participating in the class (not grading papers) working directly with individuals and small groups of students.
Many teachers ask me if there is "lab monitoring" software that will allow them to see every student's screen at once. While such software does exist, it is not a replacement for active classroom management. Technology is not a babysitter.
2. Re-arrange your room!
The physical layout of your classroom will have a significant impact on your ability to engage with and monitor student activity. Make sure you have ample room to move between student desks. I also recommend that you configure your room so that approximately 25 percent of your students screens are visible no matter where you stand in the room. It is NOT advisable to have all of the screens facing the same direction.
I taught high school science and my room layout could not be adjusted because there were too many gas and water lines. I would frequently teach from the BACK of the room so that I was able to keep an eye on what students were doing.
Using a tool like Reflector can make you, the teacher, more mobile and able to move around the room rather than be tied to your computer.
Download Reflector software on the computer that is connected to your projector. This will allow you to wirelessly mirror your phone or tablet to the computer, giving you the freedom to walk around the room as needed.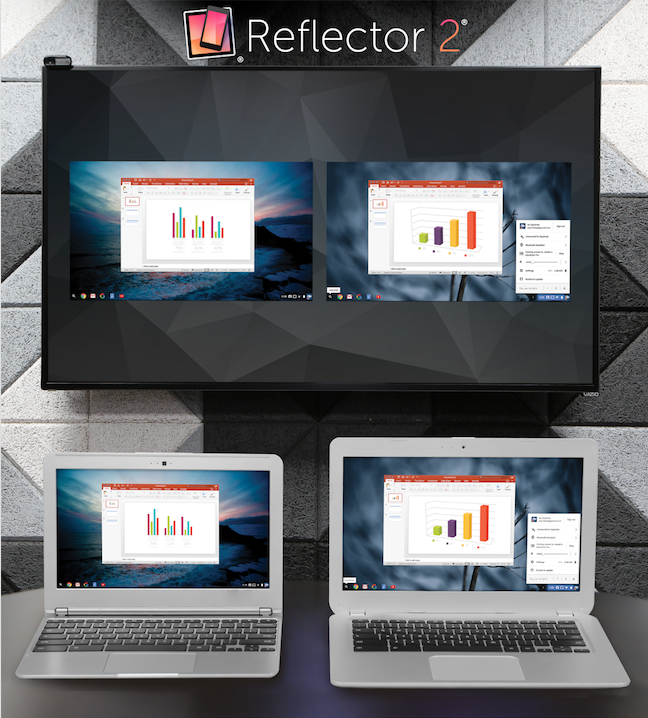 3. Don't be boring!
The #1 reason that students get off task is that they are bored! It's hard to blame a student for wandering the internet if there isn't anything interesting going on in class!
One way to increase the amount of student engagement is to use an interactive presentation tool like Pear Deck or Nearpod. These two tools mix direct instruction with formative assessment. It's easy to ask a multiple choice, short-answer or interactive question during your instruction time.
Kahoot, ClassKick and EdPuzzle are three more tools that require active engagement from each of your students. The more engaged they are, the fewer issues you will have.
4. Don't freak out!
While it is important that we help our students focus on learning, we don't have to freak out about every little thing that they do. Is it okay for a student to check up on the playoff scores? To play music while working? To watch a quick video?
I learned this lesson when I was a student teacher in a school that had a strict "no phones in class" policy. One student was particularly distracted during any individual work time. The smallest noise would catch his attention. One day he asked if he could listen to music on his phone because it helped him focus. I said sure. He was much more productive from that point forward.
It all comes down to classroom culture. The ultimate goal for every teacher is to create a classroom culture that silently communicates the expectation that each student will get their assigned work done on time. As long as students follow this guideline, the teacher does not need to micromanage student activity.
Have faith that your students will rise to meet your expectations. Those who do not will quickly face additional scrutiny and evaluation to ensure that learning goals are accomplished.
Challenge
Managing a classroom full of devices isn't easy. What are your tips for helping students stay focused and on task? Share with the #chromebookEDU community!
If you enjoyed this blog post you will love John's new book, The Chromebook Classroom, which contains over 30 lesson ideas for using Chromebooks at the elementary, middle and high school levels. Enter your email below for a free copy of chapter one of The Chromebook Classroom. You will also be entered to win one of two free copies being given away!