This is the second of a three-part blog series* featuring Alpha Squirrel EdTech Expert Marc Faulder. Marc is an educator and Interactive Technologies Leader at Burton Joyce Primary School in the U.K. He has spent the past two years working with the University of Nottingham in England on a research project about closing the math gap for marginalized students using tablets and math apps. They used math apps from onebillion, a London-based nonprofit, to measure the impact that this intervention has on learning.
Marc is traveling to Brazil with his team to continue the research project and scope out the possibility of launching the onebillion initiative in Brazil. They'll also train teachers on the use of technology in the classroom. Read part one of Marc's journey.
Learning Gains in Brazil
It was a successful first week in Recife, Brazil, and our agenda took new directions each day. Our time was flexible because we initially dedicated much of it to observation and knowledge exchange. We were able to follow the lead of our local partners to maximize the opportunities for this scoping visit.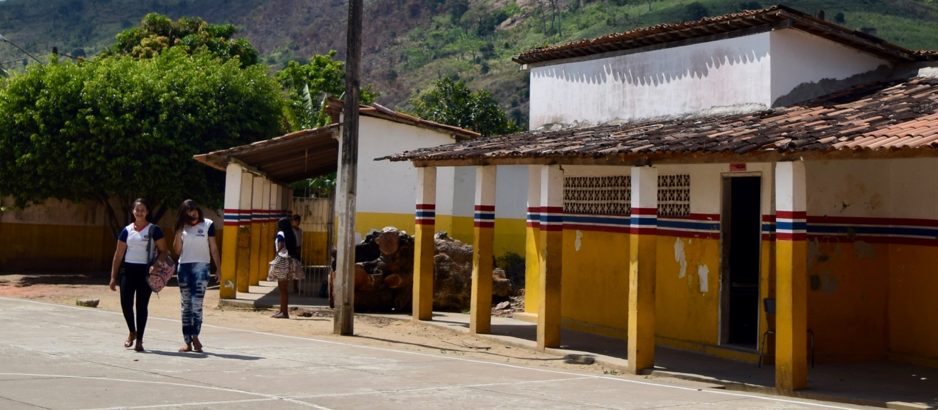 Projects Shared
During the first week, we met with teachers, researchers and professionals from various organizations and schools. Marie Neves from CESAR was instrumental in initiating these relationships, arranging meetings with ABA Global School, DAMAS School and The British Consulate. In all three meetings, we spent time learning about their positions in this region. We also agreed to visit a rural school based outside of the town of Escada, Brazil.
With each partner, we shared three of the projects that we are bringing to Brazil:
Closing the Gap in Math – How can mobile technology and the onebillion software support marginalized learners?
Stories of a Lifetime - How might we keep local legends, myths and fables alive while also sharing our place in the world?
Connecting Classes Across Continents - How might we develop deeper understanding through the use of global connections to broaden learners' perspectives?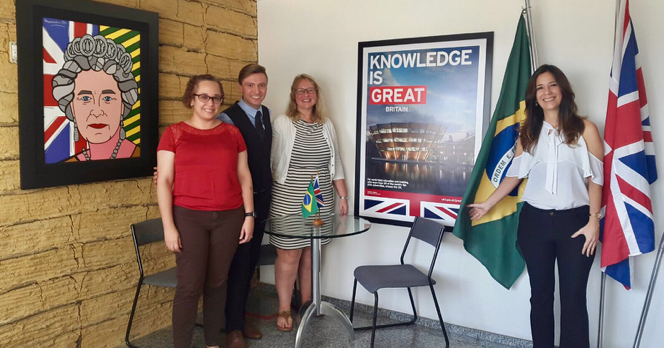 DAMAS school picked up two of the three projects we presented. They are particularly interested in joining the global research project in Closing the Gap in Math, as well as Stories of a Lifetime. ABA Global School will be joining us on all three projects. At The British Consulate, we gained expert advice on how best to scale up these projects in Brazil and who to approach for support in further developing our outreach here in Recife.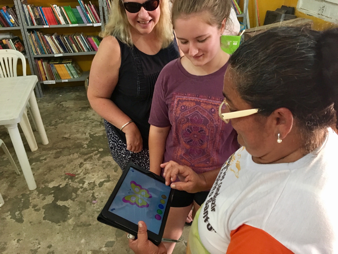 One school visit we made on Friday was extraordinary. Driving inland, we saw life in rural Recife and found our way to the town of Escada. Just beyond the town, we stopped at a village built by a sugar cane factory. The villagers work on the planation, and the State of Recife provides schooling for the children at Dr. Jose Henrique Municipal School. Local people helped us find the school and introduced us to Regina, a school coordinator. She was very welcoming and showed us around. We met other staff and children at the school. It was a good opportunity to make the comparison between city and rural life in Recife. We also had a chance to share the onebillion math project with the head teacher, who had never used tablet technology before. Amazed by what she saw in the Portuguese version of the app, she agreed that this would transform math learning in her school.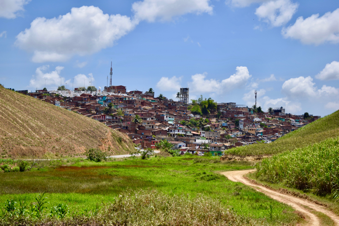 This visit allowed me to make use of the Book Creator text that the Burton Joyce children authored for ABA. The staff and children at Dr. Jose Henrique Municipal School were able to step inside Burton Joyce through the use of technology and see what life is like elsewhere in the world. The U.K.'s green fields and open spaces were a contrast for them but similarities were drawn from soccer and music. After an hour at the school, we exchanged contact information, and we plan on working together on a project in the future.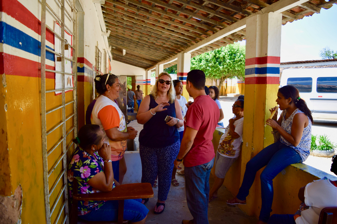 Knowledge Exchanged
Meeting Roberta Ferraz at ABA Global School has been a highlight of my trip. Roberta is the Educational Technology Coordinator at this primary school and is a passionate educator who brings new ideas to the school curriculum. Working on many initiatives herself, including podcasting programs and student cinema projects, she was very inspired by Stories of a Lifetime and Connecting Classes Across Continents. Roberta will coordinate the pilot study of the cross-cultural math evaluation of the onebillion software.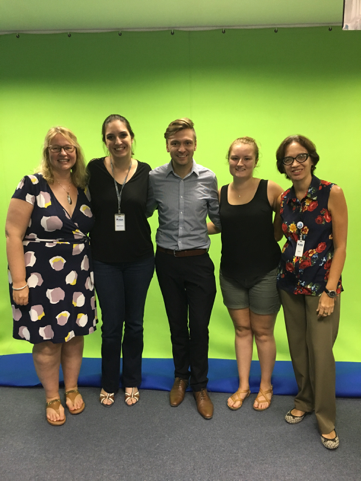 Leading up to my visit, children at my school authored a Book Creator text about Burton Joyce Primary School and life in their village. Roberta invited me to co-teach with her when I return to the U.K. next week and share this book with students at ABA. We have organized a FaceTime call between our classes at Burton Joyce and ABA so that children can connect over this personal text. Following this lesson, students will begin working on their own book about ABA school and Recife, which will be sent to us at Burton Joyce. This exciting project builds on the work I did with St. Francis Xavier School, Goa, back in 2015. I look forward to publishing a second global book in this series at the end of this collaboration, as well as extend the reach of the Connecting Classes Across Continents program.
Daniella, a coordinator at DAMAS school, is going to bring Stories of a Lifetime to her school alongside Roberta at ABA. Stories of a Lifetime celebrates local legends, myths and folklore in localities. Children who work on this project will research, script and illustrate their retelling of this local story. This can be in their first language with English subtitles or told in English. Once their story project is complete, teachers upload this three-minute video story to Vimeo and share the link with myself and ADE Jason Milner. We embed their video story in their country portfolio on the Stories of a Lifetime website for other schools to use as a learning resource. Those schools who access these stories are encouraged to respond in their own way via their school blogs and share this work as comments on the school's Vimeo profile. You can find out more about this project on YouTube.
Professional Learning
Daniella (DAMAS Coordinator) and Roberta (ABA Coordinator) have invited me to visit their schools next week to provide training to their staff. I will help their teachers learn how to best utilize their tablets so they can work with Stories of a Lifetime. We will also train staff to use the onebillion software and show them how to implement this teacher-led intervention in their part of this cross-cultural study. Roberta is very keen to develop the use of technology in early years at ABA, and I will be showcasing my class's work with iPads to the ABA teaching staff.
My own professional learning has benefited from working internationally. There have been many opportunities to reflect on my practice and learn how best to collaborate with teachers abroad. As an Apple Distinguished Educator, I am experienced in collaborating with teachers inside of this network. To apply this skill internationally, as an educator visiting from abroad, has been very useful to me. With four days left on this trip, I look forward to a week of professional development and project implementation with our new partners.
*Marc submitted this post to Squirrels on October 31, 2016. You can contact Marc and follow his adventure on Twitter.