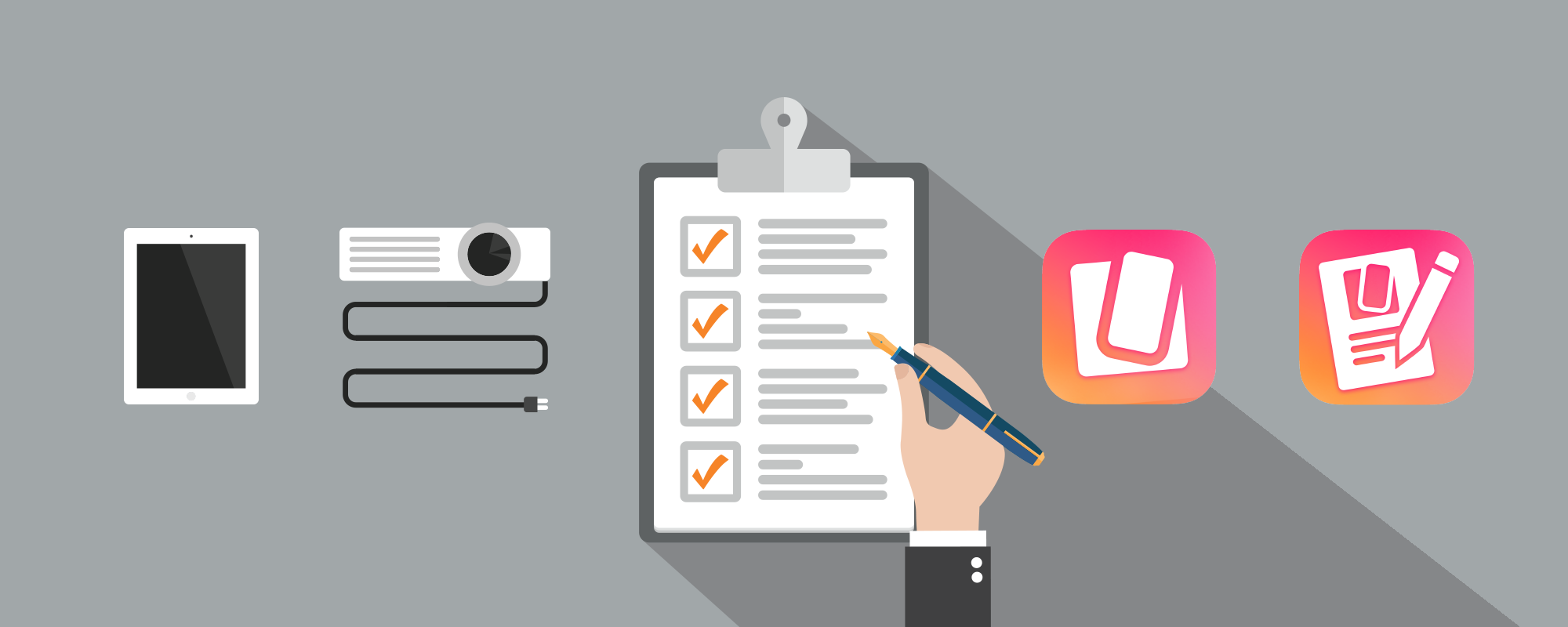 As education enters a new age of mobility, classrooms are starting to resemble modern-day coffee shops. Teachers aren't limited to standing up at the front of the room doing most of the talking. Students can collaborate through technology and take charge of their own personalized learning no matter where they are seated in the classroom. Classrooms are transitioning to more of a comfortable and collaborative learning environment.
Today's classroom arrangement bears little resemblance to the classroom we experienced as kids. Chalkboards are now interactive whiteboards, students are turning in their textbooks and notebooks for iPads and ordinary pencils are being tossed aside for stylus pens. Who would have pictured a classroom like this 10 years ago?
We pose the question: with all of these devices and technology competing for attention in the classroom, is it possible for students to actually be collaborative with one another? How about with teachers?
The answer is yes. The Reflector 2 screen-mirroring software allows students to take a hands-on approach to their education and facilitates collaboration while they apply key concepts in the classroom. Students can share their work side-by-side, present group projects and have competitions when working with apps such as Kahoot or Quizlet. Teachers can even be collaborative with their students by showing instructions next to student results.
So, what do you need to make this collaborative, mobile classroom a reality? Here's your Reflector 2 classroom checklist:
Mac or Windows computer to run the Reflector 2 software
iOS, Android, Chromebook or Surface Pro* devices that students can share content from
Projector or interactive whiteboard if you want to display student content to the whole class
Reflector Director (optional) for teachers to access the Reflector 2 controls from their iPad or iPhone instead of from their computer
Reflector Student (optional) to show students the same Reflector 2 display on their iOS device that the teacher sees on the computer, as well as provide connectivity alternatives for schools with restrictive networks
Pro tip: You can wirelessly connect as many mobile devices to Reflector 2 as your school network allows (sweet spot is usually between four to five devices).
That's it! Pretty simple, right?
If you would like to learn more about Reflector 2, you can watch our "How To" videos, including How to Connect to Reflector 2 and How to Record Mirrored Devices on our YouTube channel. Or, you can visit our website to learn more about Reflector in the classroom.
*Microsoft Surface Pros require our sister app, AirParrot 2, to wirelessly connect to the teacher's computer because Surface Pros do not come equipped with a native screen-sharing functionality such as Apple's AirPlay or the Chromebook/Android Cast technology.