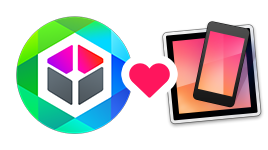 Reflector and ClassHub are two very different classroom technologies. One is a simple device screen-mirroring application. The other is an advanced device management and monitoring solution. However, there are certain Reflector settings educators can adjust to optimize screen mirroring in ClassHub.
The ClassHub Classroom Manager is built in our Reflector software. Teachers access the Classroom Manager by first opening Reflector and then clicking on the ClassHub icon. Since Reflector is already used in more than 100,000 classrooms around the world, it made sense to build the teacher-facing part of ClassHub in a program that many educators are familiar with.
Teachers use the Classroom Manager to perform a wide range of student device monitoring and management actions such as Screen Peek, Screen Push, Screen Mirror, Lock Device, Send Message and more. By tweaking the following Reflector settings, educators can make sure student devices connect and display the way they want them to while using ClassHub to instruct, monitor or engage students.
Connection preferences
Adjust device connection preferences in the Reflector settings to change how student devices are displayed upon connection. Educators can:
Allow a student device to connect to ClassHub and display on-screen immediately
Allow a student device to connect to ClassHub but leave the device hidden from the screen
Require approval from the teacher before a device can connect
Teachers should select the connection option that works best for their classroom, students and instructional strategy. Allowing a student device to display upon connection is the fastest way to share content with the class, but there may be times when a teacher wants to spot-check the content on a student's device before sharing it with the class. Alternatively, a teacher may not want a student to have the ability to connect at all. The connection preferences accommodate all of the above scenarios.
Go to Preferences > Connection > On Connection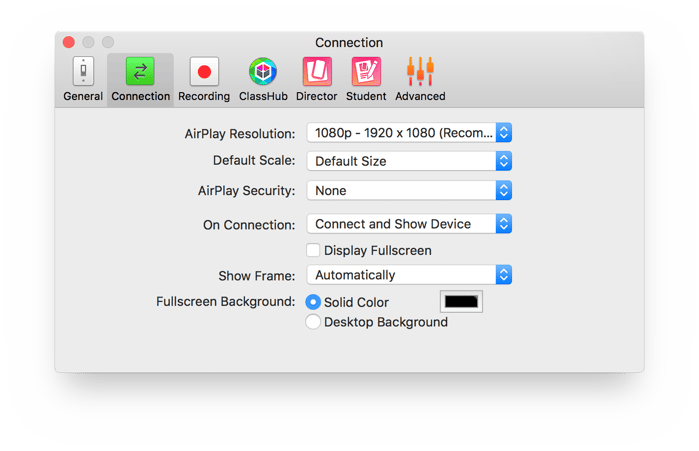 Show client name
This setting allows teachers to show or hide device names when a student connects a device. The student's device name appears on the screen along with the connected device. Depending on the nature of the activity, a teacher may want to show device names to increase accountability or turn names off to maintain anonymity.
There are three options for showing a device name:
Always—when a device connects, the device name will appear and stay on the screen
On Hover—the device name will appear when the mouse hovers over the device
Off—the device name does not appear
Go to Preferences> General > Show Client Name
Always on top

Selecting this setting will automatically place mirrored devices on top of all other open windows and applications on the teacher's computer. For example, if a student using an iPad connects his or her device to the teacher's computer, the mirrored image of that device will display on top of the Classroom Manager, a Safari browser, a Microsoft Office application and anything else on the teacher's screen.
A teacher may want this capability to quickly place an emphasis on the device that just connected. If the teacher's computer is connected to a projector, or if the teacher is using Screen Push, then everyone in the room will see the recently mirrored device immediately.
Go to Preferences > General > Click "Always on top"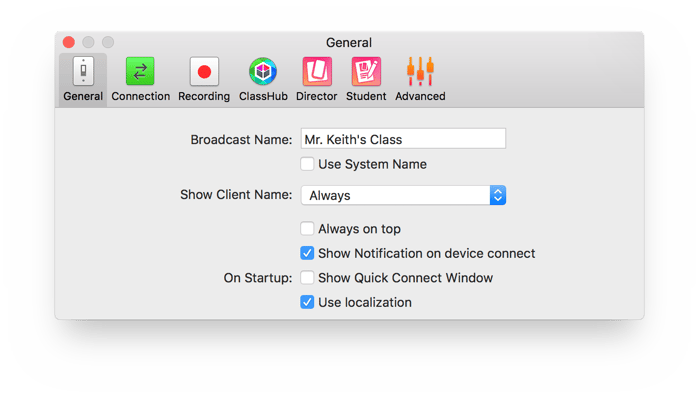 Get ClassHub
If you are interested in bringing ClassHub to your school or district,
. A representative from our team will be in touch to answer any questions you have about ClassHub, schedule a demo or walk you through the process.