The latest classroom technology from Squirrels LLC resolves a longstanding issue for educators, district administrators and EdTech professionals.
Technology such as Chromebooks, iPads, MacBooks and Windows devices are now commonplace in classrooms, but teachers are generally powerless when it comes to managing and monitoring those devices.
Our global network of EdTech experts and countless conference attendees have expressed this frustration to us through the years. We listened to their feedback and created something that combines collaboration, device management and device monitoring capabilities into one tidy package. It's called ClassHub.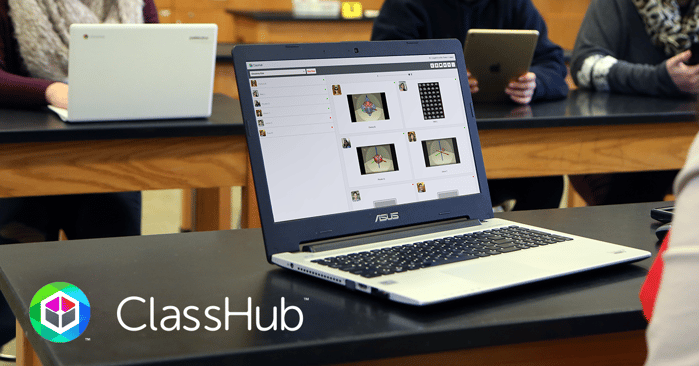 What is ClassHub?
ClassHub aids instruction by giving educators a way to manage and monitor student devices from the ClassHub Classroom Manager that runs on a teacher's Mac or Windows computer. Once teachers open ClassHub, they can:
See each and every student device screen in the classroom
Push content and messages to student devices
Lock student devices into a specific app… or lock devices entirely
Initiate teacher-to-student or student-to-teacher screen sharing
Install and remove apps across devices
Open webpages across devices
Send alert notifications to student devices
ClassHub is an important second step for any school or district that has acquired classroom devices. We made it easy to deploy, and we're committed to providing the professional development needed to get districts started.
ClassHub for students
In addition to the ClassHub Classroom Manager for teacher computers, there is a companion application for student devices that connects each device to ClassHub. We understand the diverse technology environments in many schools today. That's why we made the ClassHub companion application compatible with 97 percent of student devices, including:
iPad, iPhone, iPod Touch
Chromebook
Surface Pro and other Windows devices
MacBook
ClassHub for school IT administrators
In most cases, ClassHub will be deployed by your school or district IT administrator. Our ClassHub web portal gives IT professionals an easy way to manage or view status details for every iPad, iPhone, Chromebook, Mac and Windows device in a school or district.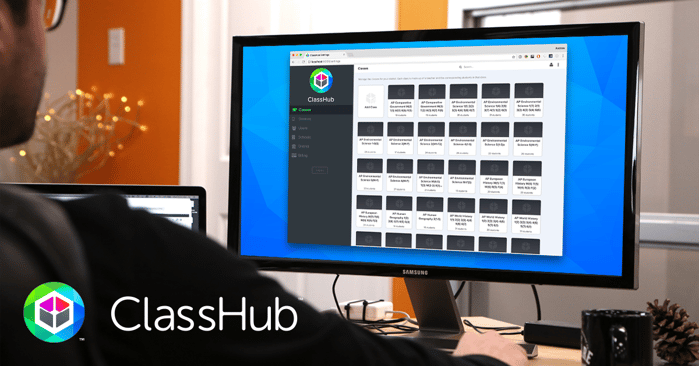 Student security and privacy
We get it. Student information security is a hot-button issue. ClassHub is FERPA and SOPIPA compliant, and we are committed to working with each district to ensure compliance with student data and privacy policies.

How to bring ClassHub to your school or district
We've partnered with the Clever student information system (SIS) integration service to make ClassHub setup and deployment as easy as possible. You can expect to have it up and running in a few weeks. We know you will have additional questions about ClassHub, student privacy, implementation and professional development opportunities for educators and staff. We're happy to answer all of them.