We spend plenty of time planning and prepping for the International Society for Technology in Education (ISTE) Conference and Expo, and for good reason! ISTE is the largest education technology conference in the United States, providing 21,000 attendees with access to workshops, sessions, keynotes and nearly 500 exhibitors. It's hard to believe this was our fifth time exhibiting.
Our fifth experience as an exhibitor was unforgettable. We wanted to thank you all for the memories and share our key takeaways.
Here are six points to note about ISTE 2017:
ISTE continues to grow every year! The number of educators from ISTE 2016 to ISTE 2017 grew from 16,000 educators to 21,000 educators – and it showed! The expo hall was packed with educators ready to learn, connect and discover everything and everyone in the EdTech world. This enthusiasm is what makes ISTE a can't-miss event for exhibitors like Squirrels.
The expo hall had a variety of products – there wasn't just one that ruled the floor. ISTE had it all - from device-management solutions and interactive whiteboards, to cases for student devices and flexible seating.
EdTech Karaoke is VERY important to us. So much so that we were one of the main sponsors this year. More on that in a minute.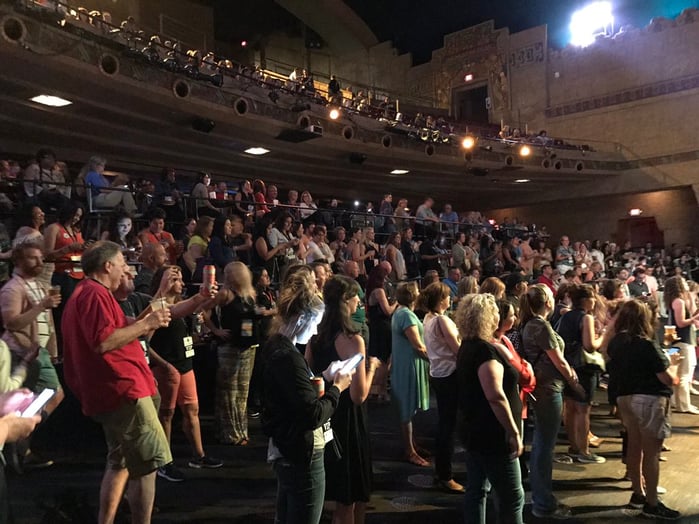 Putting together and taking down our tree booth will always be taxing, but it's a great team-building exercise….literally! How could moving 800 pounds of wooden walls for 10 hours not bring our team closer together?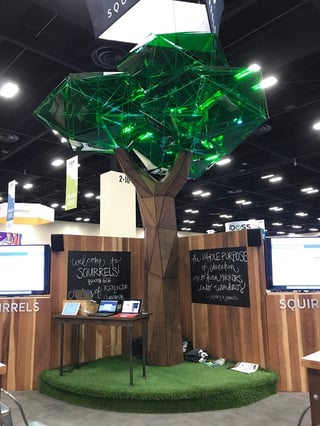 Our Alpha Squirrel EdTech experts ROCK! We were lucky enough to connect and meet with more than 30 Alpha Squirrel educators who use and love our classroom products. If any of you stopped by our booth, you may have seen one or two of them presenting with our COO, Andrew Gould, or our Director of Professional Development, Becky Shiring.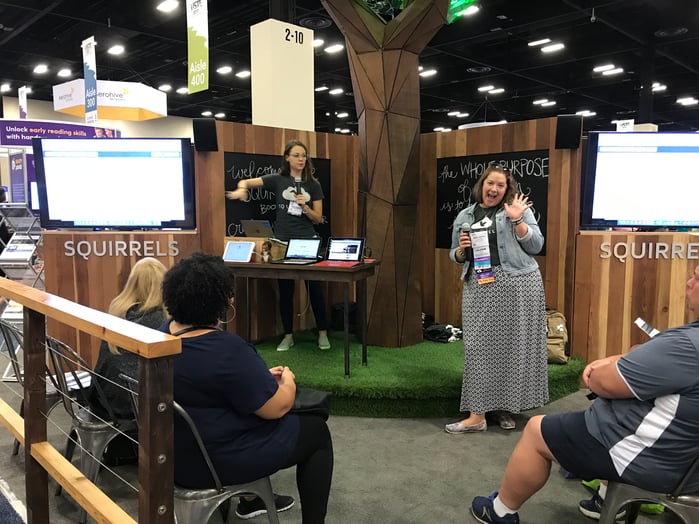 The Squirrels team loves Mexican food, and Texas has some of the best. We hosted our second annual Alpha Squirrel Social at the Iron Cactus, located along the San Antonio River Walk. The margaritas were cold, the queso was hot and the company was delightful.
EdTech Karaoke 2017
Remember when we said that we were a sponsor for EdTech Karaoke? It was certainly a night to remember as our team serenaded the theater with "Sweet Caroline," did an EdTech Karaoke Twitter takeover and threw stress-ball microphones into the crowd. Our singing may be out of tune and our aim might be off, but that didn't stop us from having a good time!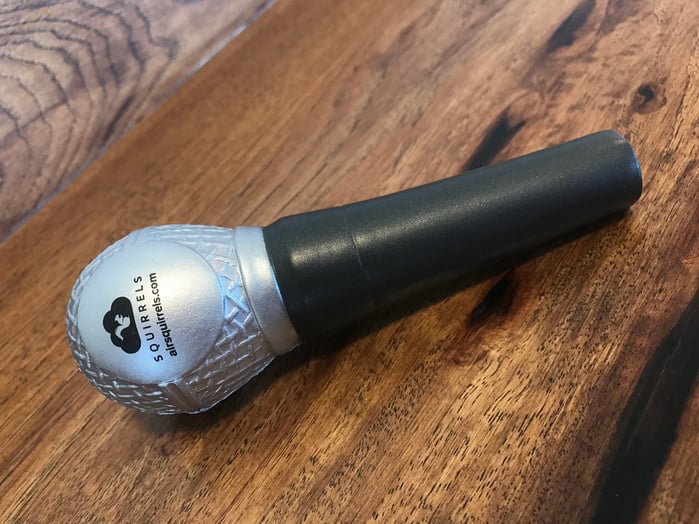 EdTech Karaoke Winner Interview
EdTech Karaoke isn't just for fun. A champion is crowned. We were lucky enough to speak with the winner from the night, Susan Grigsby. Grigsby is the District Media Specialist from Forsyth County Schools in Atlanta.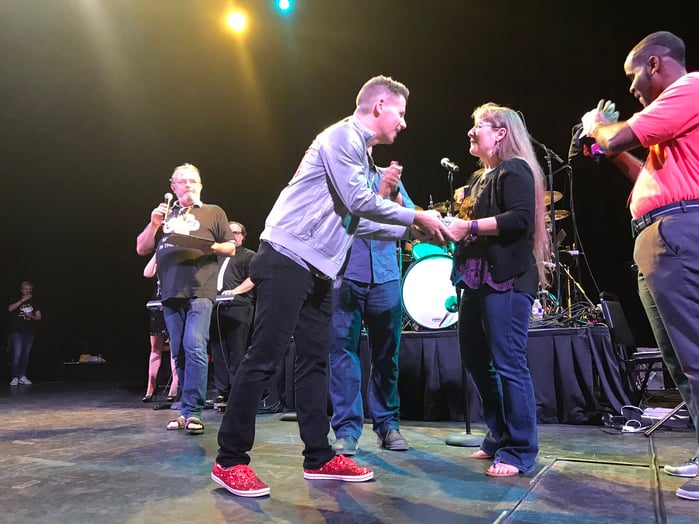 We actually knew her before she was karaoke-famous because earlier that day, she stopped by to check out an in-booth presentation on our awesome new device-management solution. Talk about a brush with greatness.
Grigsby started out the competition with her rendition of "Livin' On A Prayer" by Bon Jovi and won with the crowd favorite, "Proud Mary," by Creedence Clearwater Revival. Good move, Susan. Good move.
Turns out this wasn't her first time at ISTE, and it wasn't her first time singing at EdTech Karaoke either.
"I've been coming to ISTE since 2014," Grigsby said.
When asked if she has been singing at EdTech Karaoke since 2014, Grigsby responded modestly and with a smile, "I sang in 2014, yes."
But, she didn't just sing in 2014, she also won that year. Clearly Susan is no rookie when it comes to EdTech Karaoke. So how does this new accomplishment make her feel?
"It feels amazing! I'm going to Disney World," Grigsby said.
Grigsby may be going to Disney World, but her EdTech Karaoke title also won her a trip to ISTE 2018 in Chicago. All the best, Susan, and we'll see you there!
Stay tuned for our next big conference (or EdTech Karaoke) adventure. Until then, enjoy all the songs performed at EdTech Karaoke – ISTE 2017 edition -- with this Spotify playlist.