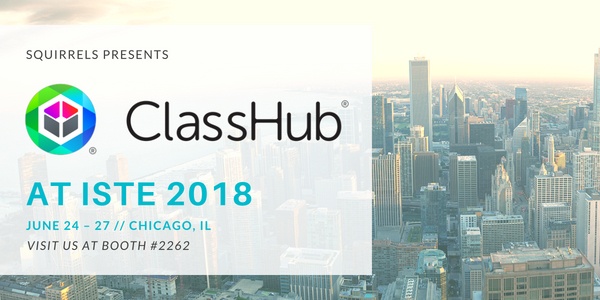 Squirrels is back at the International Society for Technology in Education Conference & Expo (ISTE) for our sixth consecutive year! ISTE is one of our favorite expos and we can't wait to sojourn in Chicago next week for all the EdTech goodness. We're showing off our newest ways to make educators' lives easier – and a whole lot more fun, too. Here's what you can expect at ISTE 2018:

1. Learn how to effortlessly collaborate across the entire classroom with our newest product, ClassHub – and demo it in real time.
Since so many of our friends and teachers love Squirrels education apps like Reflector Teacher, we developed new technology that takes classroom devices to the next level. Enter ClassHub, the solution for mobile device management (MDM) in schools. Stop by booth #2262 to learn how you can share screens, push web pages and monitor an entire classroom of student devices with ClassHub.
We kissed wires, cables and chaos goodbye a long time ago, and we built ClassHub so teachers can too.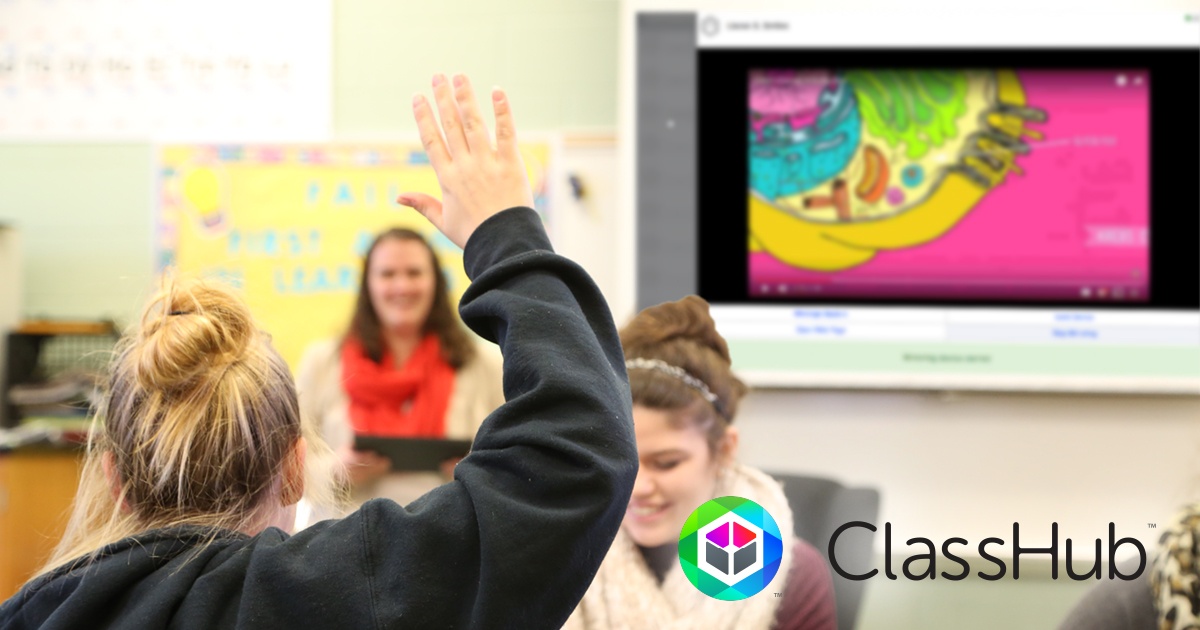 2. Learn from the brightest and best education experts – Alpha Squirrels are here.
We're pumped to meet up with our ISTE Alpha Squirrels. Aside from being our biggest fans, Alpha Squirrels are EdTech experts with a whole lot to say. Good news is you'll find a lot of them sharing their expertise in technology and education resources all around ISTE 2018. Swing by booth #2262 to meet a few and discover why they love what we do.
Speaking of awesome resources for teachers …
3. Is your classroom culture stuffy and worn-out? Wish you could inject it with a healthy dose of creative energy? Try "Pizza, Projects, People."
Teachers, we've all been there. Sometimes it's hard to inspire your students to learn when your classroom seems to do the exact opposite. Your school building may be stuck in the past, but your school culture doesn't have to be … and Squirrels is here to help.
Join us on Wednesday, June 27, at 8 a.m. in the Skyline Ballroom for Pizza, Projects, People: Create a Startup Culture in Your Classroom to get all the details on how the startup culture used in tech companies can fuel classroom creativity. Amplify the learning process with:
Real-world research
Practical examples from startup culture award-winners
Useful ways to design and reinforce a winning atmosphere for both students and teachers
Presentation: "Pizza, Projects, People: Create a Startup Culture in Your Classroom"
Date: Wednesday, June 27, 8-10 a.m.
Location: Posters; Level 3, Skyline Ballroom Pre-function, Table 13
Presenters: Emily Carle Hafer and Becky Shiring, Squirrels education experts
4. Andy Weir is here to propel leaders in STEM.
You've seen "The Martian," right? The highly praised film starring Matt Damon is based on a novel by Andy Weir – one of the ISTE 2018 keynote presenters! Before writing bestselling novels and source material for Hollywood films, Weir was a software programmer. He'll talk us through how to successfully fuel and launch students' curiosity in STEM.
Weir is joined by a slew of fellow keynote speakers who bring connectivity, inclusiveness and creative methodologies to education. Find the full list here.
Catch all the #EdTech awesomeness June 24-27 at #ISTE18 by following us on Facebook, Twitter, Instagram and LinkedIn.
And if you'll be there in person, remember to stop by and say hello at booth #2262. It's going to be a great conference – we're excited to meet you!