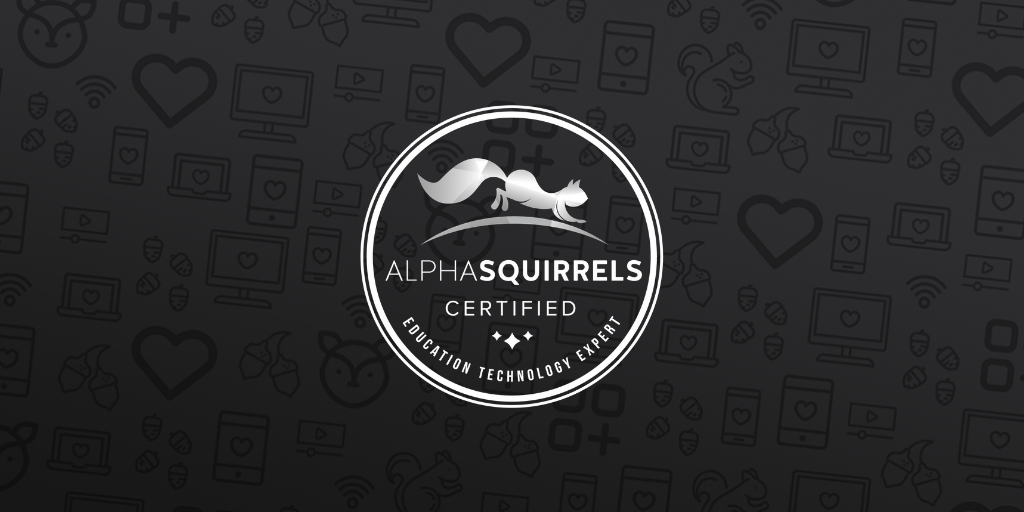 We're excited to announce the newest educators and EdTech experts in our fall 2018 class of Alpha Squirrels. These energetic classroom innovators join the ranks of over 125 Alpha Squirrels around the globe.
What's an Alpha Squirrel? A certified EdTech expert who presents at conferences, leads workshops and specializes in Squirrels tech. They share resources for modern education and champion the effective use of technology in the classroom.
Meet our newest members:
Here's what they have to say:
I like to show teachers and principals in my sessions how they can work smarter and not harder.
Wiley Brazier
Principal on Assignment for Technology Integration

I want to be an Alpha Squirrel to further my work as an education technology specialist in my schools. Currently both of my schools are actively using Squirrels products and I would like to learn more and help implement those with my staff.
Luke Ziegler
Education Technology Specialist

I found "untethering" to be one of the most powerful transformations in my classroom. I like to share technology that transforms traditional learning into engaged learning. Squirrels products allow teachers to leave the front of the room and empower their students to move forward.
Julie Wilcott
Independent Educator

Congratulations, Alphas! We're glad you're here. Welcome to the team.
Are you a teacher or EdTech professional interested in becoming a certified Alpha Squirrel? Contact Emily Carle Hafer at alpha@airsquirrels.com for information about our next class of Alpha Squirrels or visit alpha.airsquirrels.com.