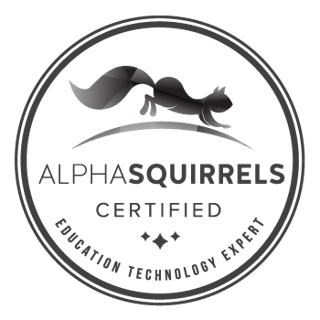 We are excited to introduce the Spring 2017 class of Alpha Squirrel EdTech experts. This class adds eight EdTech experts to the Alpha Squirrels program, which now totals 100 educators located in 28 states and four countries.

The eight new members inducted as part of the spring 2017 class include:
Check out our full list of Alpha Squirrels team members!
These individuals are experts and advocates in the global EdTech community who attend and speak at industry conferences around the world. They share expertise and show fellow education professionals how to use Squirrels technology to create a more collaborative learning environment and make mobile devices more valuable in the classroom.

Alpha Squirrels program manager Emily Carle Hafer emphasized the importance of these educators in helping Squirrels connect with educators around the world.

"Alpha Squirrels bring extraordinary expertise to the table and are constantly teaching us about the world of EdTech," she said. "In return, we provide support, connections and resources to Alpha Squirrels to aide in their growth and realize their potential."
Alpha Squirrels use Squirrels classroom technology such as ClassHub, Reflector, Ditto and AirParrot in classrooms and during presentations. They are provided with Squirrels-sponsored conference attendance and speaking engagements. You can catch them presenting at ISTE 2017 in San Antonio, Texas, and many other Edcamps and conferences around the world in 2017.

Other Alpha Squirrel benefits include:
First access to unreleased Squirrels products
Squirrels welcome package – T-Shirt, coffee mug/tumbler, sticky notes, water bottle, pens, keychain, etc.
Access to after-hours Alpha Squirrels social events at conferences
Video interview opportunities
Free AirParrot 2, Reflector 2 and Reflector Director licenses
An Alpha Squirrels member certificate
Alpha Squirrel signature badges for Twitter, Facebook and email
Product training and talking points
On-demand interaction with Squirrels product designers and managers
Congrats to all of our new Alpha Squirrels! We're proud to have you represent us in the EdTech community.

Are you a teacher or EdTech professional interested in becoming a certified Alpha Squirrel? Contact Emily Carle Hafer at alpha@airsquirrels.com for information about our next class of Alpha Squirrels.