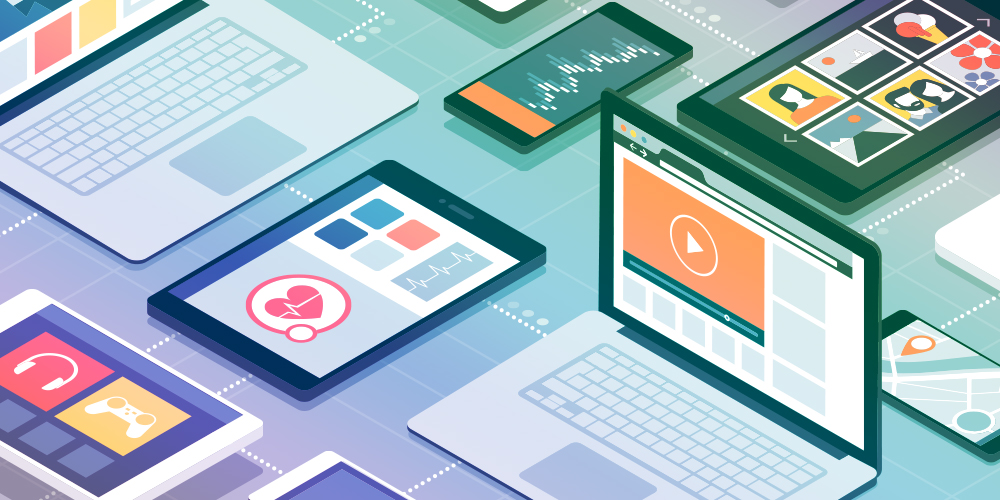 Tell us if any of these scenarios sound familiar at your school:
Students distract themselves online and can't focus in class. Frustration ensues.
Students in different grades use different device types. Cohesion crumbles.
Teachers can't prevent disruptions or misuse of devices. Learning suffers.
Tech support struggles to reach help desk requests in time. Everyone panics.
It's all too familiar. It happens all the time.
With the pervasive growth—and rapid change—of technology in schools, we must be vigilant about how technology impacts learning environments. Since student device use is increasing each year, schools are implementing processes and policies to effectively integrate tech in the classroom.
The use of mobile device management (MDM) software is a result of these efforts.
What is mobile device management software?
MDM software makes it easier to manage, monitor and support devices within an organization.
What does an MDM solution do?
An MDM solution is a one-stop shop for rolling out devices in schools. It gives administrators, IT departments and teachers more control over how students use technology in class.
MDM solutions in education tout a wide variety of features. School IT departments utilize them for rolling out upgrades, deploying updates, tracking assets and configuring device settings.
MDM solutions generally feature the following:
Single sign-on (SSO) integration
Ability to push applications to student devices
Unique device identification information
License management
User management
What should you look for in an MDM solution?
A number of companies offer MDM solutions, but remember: Not all MDM solutions are created equal. An effective school MDM solution should check these boxes:
Work cross-platform with different devices and operating systems
Be simple to use
Make managing classroom devices simple
Benefit both teachers and IT admins alike
Be scalable and easy to implement within new and different environments
Where MDM solutions fail
What a school IT department needs in a device management solution is disconnected from what teachers need in the classroom to manage devices. Teachers need a way to enhance class instruction while managing student technology. The complex, technical MDM platforms IT departments use don't have the features or simplicity to benefit teachers.
Tech companies have taken note. Squirrels created a classroom management solution called ClassHub to offer the best of both worlds. ClassHub combines several MDM features with robust classroom management tools to benefit IT admins, teachers and students alike. It also accommodates separate device strategies: bring-your-own-device, one-to-one and mixed-device environments.
ClassHub sets itself apart from most MDM solutions with what it can do in a teacher's hands:
Ability to see all student screens in real time
Ability to push URLs to student devices
Ability to lock student screens
Messaging and alert capabilities between teachers and students
Screen mirroring between student, teacher and classroom displays
Learn how to easily manage and monitor classroom devices with ClassHub today.
Related Reading:
How to Manage Student Devices in A 1:1 School Program
How EdTech Increases Student Success in the Real World
Technology Trends Shaping EdTech
Finally! Teachers Can Now Monitor Every Student Device During Class
Last updated Feb. 27, 2019.