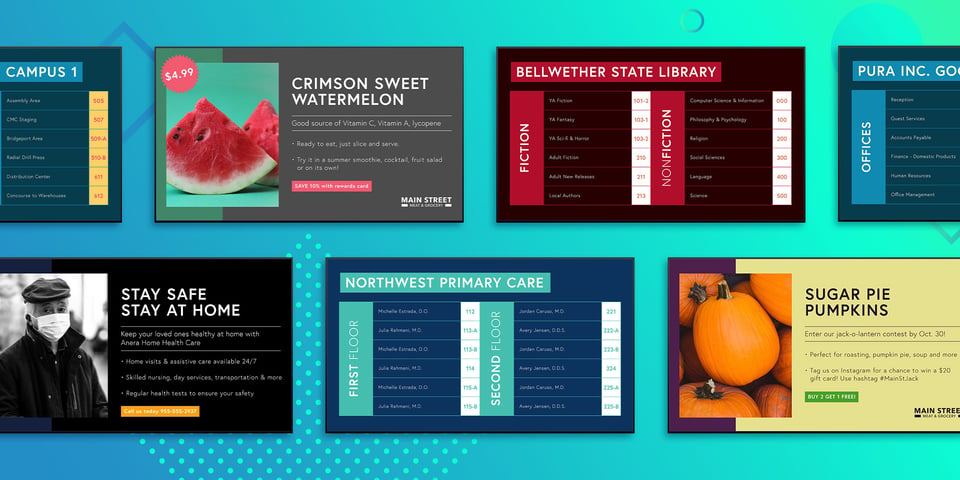 The latest Ditto digital signage templates have arrived.
Find your way with a new directory template that lets you customize titles, locations, names and more. A new feature template lets you display new products, promote sales and offer discounts on a new featured item.
Customize colors, images, locations, badges, banners and more with these two Ditto digital signage templates. Show your visitors where to go and sell more products — these templates and many more are available now in the Ditto account portal.