This is the first post in an ongoing Meet the Squirrels series. Read more in this series.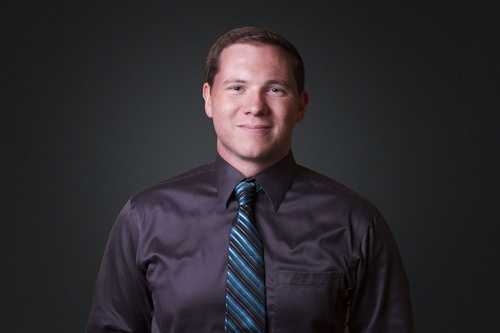 Dave is the President and co-founder of Squirrels. Born in the cornfields of Goshen, Indiana, Dave moved to the cornfields of Zoar, Ohio where he was raised. All of Dave's responsibilities at Squirrels involve pushing the company outside of the box. He strives to set the example for the company that "we can do more than we think we can in a given timeframe and to not accept mediocrity." He stays out of the way of everyone creating and maintaining long-term products and focuses on prototypes and ideas that will become "the next big thing."
The coolest things Dave has done at Squirrels are very assorted. "When I was really frustrated and worn out from coding, I single-handedly demolished the entire other side of our office building in preparation for phase two of our renovation… that's a lie, I used both hands," he said. "I also built our original AirParrot and Reflector for Mac released by myself in a 45 day sprint of very little sleep and tons of Mt. Dew, pizza, and Taco Bell."
To Dave, the best part about working at Squirrels is the culture he has worked to establish and the cohesiveness of the team. "It's a family, no one yells at you, bosses you around or belittles you. Everyone pushes forward on the same goals because we are truly a team working together. That and we can have rocket wars to burn off stress."
Learn more about Dave!
Favorite thing to do in your free time: What free time? When I can, I love to tinker with physical things - machining, building things, electronics, carpentry and construction. Anything where you can watch something get created.
Favorite food: I love strawberries, brisket and cantaloupe.
TV show: I don't watch much TV.
Movie: Classics: The Rock and Top Gun
Band/artist: I wasn't raised around music, so I have very little appreciation of celebrity and I don't really identify with brands/artists. That being said, if I'm going to rock out I will rock out to 90s rock.
Your idol and why: I stand on the shoulders of faceless giants. Similarly, if I can teach someone something or help him or her advance that is awesome but I hope no one ever considers me an idol. People are just people - it is ideals we should strive for.
Your motto: If something is worth doing, it is worth doing now.
If you could be any animal, what would you be? I'd be a tiger. I'm not sure why, I've just always liked tigers. It may also have something to do with the fact that they are relatively rare, beautiful and wholly misunderstood creatures.
When you were a little kid, what did you want to be when you grew up? When I was a kid, probably about 3rd grade, I declared my answer to this question to be "I want to run an electric company." I had no idea what that entailed. I've always known I wanted to be a part of building something though.
If you could have one super power, what would it be? I want to fly. The ground is so restricting.