This is the fifth post in an ongoing Meet the Squirrels series. Read more in this series.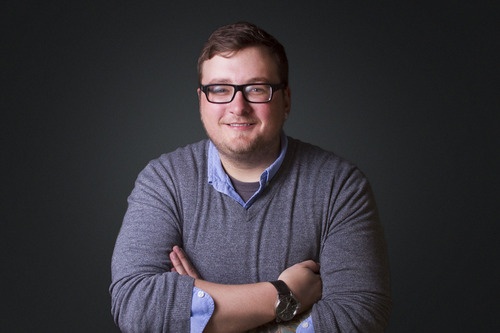 A native of Bolivar, Ohio, Cory is a partner of the company as well as the creative director and UI designer. Cory makes sure all of the departments have what they need to do their job with the most appealing imagery and design assets.
In Cory's opinion, the best part about working at Squirrels is the people. "I believe there isn't another company with the same personality and drive as what we have at Squirrels," he said. "I love everyone here and it feels like a big family. When you have such a great community of people all striving towards the same goal, you can really create some great things."
The company retreat to Lake Tahoe last year was Cory's coolest experience at Squirrels (so far!). "It was an experience where everyone from the company was able to converse, share stories, think of new strategies and have a blast doing so."
Learn more about Cory!
Favorite things to do in your free time: I love to play golf, mess around on various musical instruments and design icons in my spare time.
Favorite food: Pizza
TV show: Game of Thrones
Band/artist: Daft Punk
Your idol and why: My Dad. He has always been an encouragement to me and I look up to him for advice and sometimes a good laugh.
Your motto: Party on.
If you could be any animal, what would you be? Dog. Dogs have the best existence.
When you were a little kid, what did you want to be when you grew up? I wanted to play baseball for the Cleveland Indians. I would practice in the back yard pretending to hit home runs at Jacob's Field (now Progressive field).
If you could have one super power, what would it be? The ability to see the future… an oracle if you will.