This is the seventh post in an ongoing Meet the Squirrels series. Read more in this series.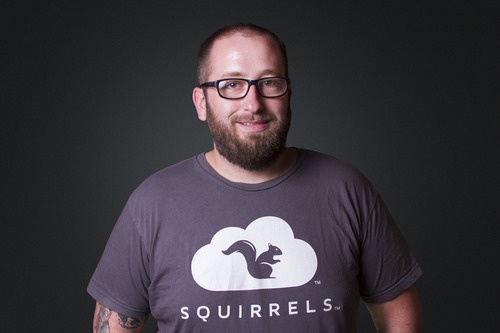 Andy is a senior application developer at Squirrels. He was raised in Canal Fulton, Ohio and works on a bit of everything in development. He is well versed in iOS, Mac and Windows development. He can jump around and assist in application UI or work on the backend of Squirrels applications.
Andy has done a lot of cool things at Squirrels, but he mostly loves the uniqueness of the software and applications he is working with. " Working on new and innovative technologies, not many developers get the opportunity to work on software that evolves as our software does," he said.
According to Andy, "The best part about working at Squirrels is working on software that so many people use. Also, constantly learning new things. I was once simply an 'iOS developer' now I'm a software developer. I constantly get to learn new software platforms and OS's."
Learn more about Andy!
Favorite things to do in your free time: Playing video games, watching TV with my wife, running.
Favorite food: Chipotle Burrito
TV show: NFL Football
Movie: Ghostbusters
Band/artist: Beck
Your idol and why: My mother. She has all the traits and personality that I strive to have but can't always replicate.
Your motto: "Oh wiwi?"
If you could be any animal, what would you be? Mountain Lion, because they thug.
When you were a little kid, what did you want to be when you grew up? Baseball player (we see how that ended up).
If you could have one super power, what would it be? The ability to fly.