This is the ninth post in an ongoing Meet the Squirrels series. Read more in this series.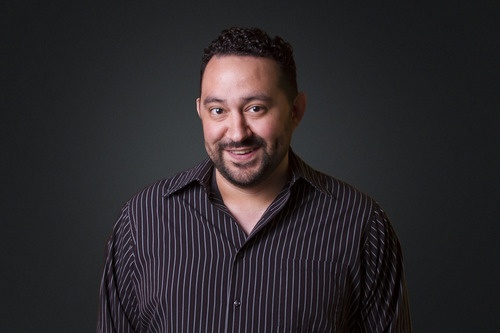 Jon is from Alliance, Ohio and is a developer at Squirrels. Specifically, he works on the Windows versions of all the applications. Jon makes sure that all Squirrels Windows apps behave as they were designed.
Working with Slingshot for Windows has been the coolest thing Jon has done at Squirrels, along with private projects he's currently working on that are not yet released to the public!
"The best part about working at Squirrels is the energy," he said. "It comes from the camaraderie of the employees, but it's part of what makes our products so good. We're all friends, so we imagine the intended user with that same friendly respect and thus we aim to make the user experience as good as possible. Also, having friendly co-workers and good products really helps having a job one can be proud of."
Learn more about Jon!
Favorite things to do in your free time: Biking, dancing, spending time with friends, spending time with family, improving my home and building Lego sets.
Favorite food: I don't have a specific favorite food, but I'm a big fan of the things served at the restaurants I can't go to everyday like the hot dogs at Dirty Franks in Columbus, the wraps at Thatsa Wrapp in downtown Canton or the really good sushi at a few select places in the area.
TV show: The West Wing
Movie: Casino Royale
Band/artist: Again, I don't have a specific favorite, but it's because my musical tastes are always in flux so I might be really into the music of an indie folk band one week and very much digging the funk-synth-pop of another band/artist the next.
Your idol and why: My grandfather. He's humble, he's intelligent and he's worked hard to make a good life for his family.
Your motto: Never say never.
If you could be any animal, what would you be? I'd be a party animal or Animal from the Muppets.
When you were a little kid, what did you want to be when you grew up? A scientist. When I started college I settled for being a doctor, but I found that I wasn't a fan of Biology (though I loved Chemistry) so I eventually became a computer scientist (or at least that's what my degree says anyway).
If you could have one super power, what would it be? Telekinesis, the ability to move and control objects with one's mind. It'd be like having most of the best super powers all in one: Flight? Lift and move myself. Super speed? Move myself faster. Super strength? Move or push things with my mind to enhance existing strength. Plus, it would really help doing two things at once, so it'd save me time cooking and cleaning and whatnot.