This is the eighth post in an ongoing Meet the Squirrels series. Read more in this series.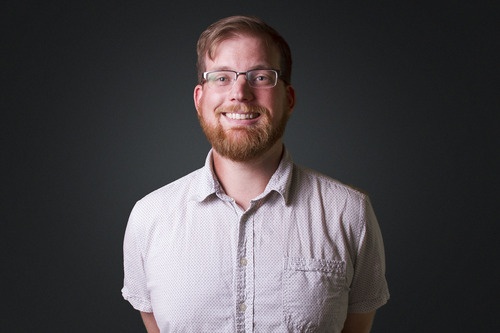 Stephen is a senior application developer. A Dover, Ohio native, he writes and designs software for Squirrels. Stephen's talents allow him to work with software across all platforms.
Since starting at Squirrels, Stephen has enjoyed attending Apple's World Wide Developers Conference last year the most. "Attending WWDC had always been a dream of mine, and the company made sure I got to go," he said.
In his opinion, the best part about working at Squirrels is his co-workers. "This is more of a team than a company, so it makes the day-to-day work a lot more enjoyable."
Learn more about Stephen!
Favorite things to do in your free time: I spend my free time tinkering on computers.
Favorite food: Indian Food
TV show: Monty Python's Flying Circus
Movie: O Brother, Where Art Thou?
Band/artist: De La Soul
Your idol and why: I couldn't say I have a specific idol, but I try to take inspiration from a lot of people. I enjoy people's perspectives on and approaches to the world. This includes Salvador Dalí, MC Escher, Terry Gilliam, Grace Hopper and Stanley Kubrick. There's probably more, but this list is getting pretentious enough as is…
Your motto: I don't really have a motto, but I try to live by the "Do unto others…" "Be excellent to each other" ethos.
If you could be any animal, what would you be? Probably a dog. There's something to be said for a simple life.
When you were a little kid, what did you want to be when you grew up? In my actual words, "a digger truck driver."
If you could have one super power, what would it be? Flying. That seems like the most fun.