This is the fourteenth post in an ongoing Meet the Squirrels series. Read more in this series.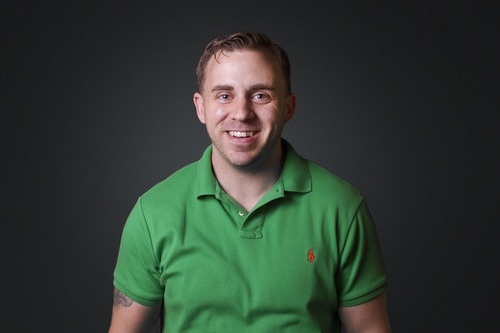 Aaron (better known as A-A-Ron or Papi) was raised in Canton, Ohio. He is the customer experience manager at Squirrels. He handles all things customer and support related. Aaron strives to make sure every encounter with the products at Squirrels is positive and issues are resolved in the quickest, most efficient manor possible.
The 2013 company retreat to Lake Tahoe has been the coolest thing Aaron has done with the company so far. "Renting jet skis on Lake Tahoe was so much fun, even though I fell into the freezing water," he said.
According to Aaron, "the best part about working at Squirrels is my co-workers. It's great to have a job that you look forward to everyday."
Learn more about Aaron!
Favorite things to do in your free time: I enjoy doing projects around my house, and I love to golf; anything outside really.
Favorite food: Any kind of seafood
TV show: Shark Tank
Movie: Fight Club
Band/artist: Kid Cudi
Your idol and why: My grandfather is my idol. He taught me what hard work is and to never give up.
Your motto: No matter how bad things get, they can't take away your birthday.
If you could be any animal, what would you be? Honey Badger, is there really any other choice?!
When you were a little kid, what did you want to be when you grew up? I wanted to be a doctor.
If you could have one super power, what would it be? I would want to be able to fly.