This is the twelfth post in an ongoing Meet the Squirrels series. Read more in this series.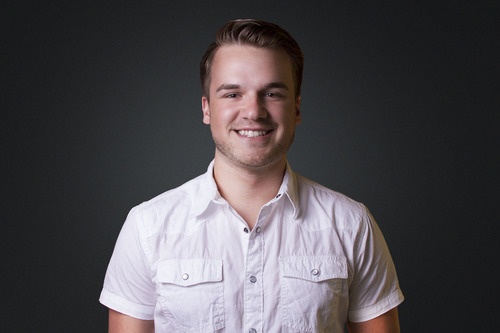 Kyle is from Bolivar, Ohio. He is the Squirrels quality assurance manager, ensuring the company releases the best possible software!
Kyle's coolest experience at Squirrels happened shortly after he was hired. "We all headed out to San Francisco where some of us attended WWDC. This was an amazing trip and nothing like I had ever done before," he said.
"It provided me the chance to get to know each and every one of the guys I would be working with on a more personal level. I learned how everyone interacted and quickly found out that we all shared common interests."
According to Kyle, "The best part about working at Squirrels is the camaraderie that flows through the office. Everybody gets along and likes to have fun. When it comes down to business, each and every one of us is able to put on our big boy or big girl pants and get things done!"
Learn more about Kyle!
Favorite things to do in your free time: It's funny, a lot of what I do in my free time actually involves some of the people I work with every day. We are a tight-knit group of friends who enjoy doing things together. When I'm not with them, I enjoy working out, biking, playing video games and just having fun.
Favorite food: Lasagna
TV show: South Park
Movie: Anchorman
Band/artist: Taking Back Sunday
Your idol and why: I idolize Arnold Schwarzenegger. He is a great man who has gotten his hands on and dominated pretty much anything he wanted to: from bodybuilding, to acting, all the way to becoming the governor of California. "I'll be back."
Your motto: You miss 100% of the shots you don't take.
If you could be any animal, what would you be? I would like to be a big bird of some sort because I think it would be cool to fly. Preferably a bird native to a beach area of some sort.
When you were a little kid, what did you want to be when you grew up? When I was a little kid I wanted to be a professional basketball player. The idea of getting to play the sport that I love each and every day while getting paid to do so always sounded amazing to me.
If you could have one super power, what would it be? The ability to teleport myself and those around me would be pretty cool. No more flying in boring airplanes to get from one side of the world to the other!