This is the thirteenth post in an ongoing Meet the Squirrels series. Read more in this series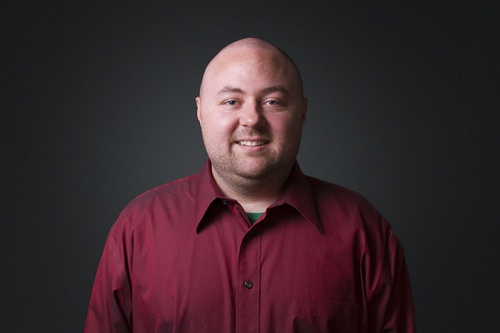 Mike came from Canton, Ohio to be a quality assurance analyst at Squirrels. He spends his workdays making sure the software that is released is up to spec and of the highest possible quality!
For Mike, being a part of the Slingshot development before its release was one of the coolest things he has done since starting at Squirrels. "Watching it evolve into what it is now was a great experience," he said. "The best part about working at Squirrels is the fantastic group of people who push the envelope to make themselves and everyone around them better."
Learn more about Mike!
Favorite things to do in your free time: Fishing, disc golf, golf and relaxing with a video game.
Food: Mexican
TV Show: Game of Thrones and Big Bang Theory
Movie: Hobbit and LoTR series
Band/artist: Black Keys (currently)
Your idol and why: I don't have one specific idol. Many men have done great things and I think focusing on one person's achievements doesn't allow you to appreciate the full value of other's achievements.
Your motto: "Love what you do and you'll never work a day in your life." It's a phrase used by many and it's very true!
If you could be any animal, what would you be? Some kind of bird of prey, like a hawk, eagle or condor. I'd like to be able to fly, go anywhere and have the aerial view of the world.
When you were a little kid, what did you want to be when you grew up? A bigger kid with bigger toys; I'm slowly succeeding! I was always interested in driving Formula 1 or Le Mans.
If you could have one super power, what would it be? It's hard to pick just one, but I would like to be Dr. Manhattan from the Watchmen. I could have the ability to be in multiple places at once and go anywhere I wanted in the universe.