This is the sixteenth post in an ongoing Meet the Squirrels series. Read more in this series.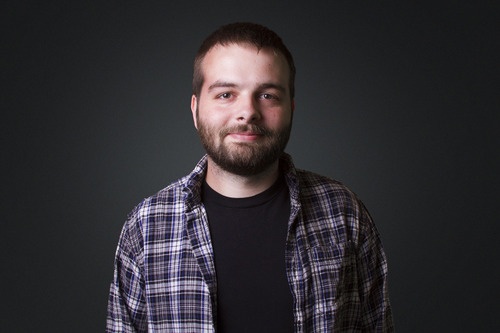 Dustin came to Squirrels from Scio, Ohio. He works in technical support answering support tickets, reported bugs and issuing invoices!
Dustin's favorite memory at Squirrels was the company retreat to Lake Tahoe last year. He said, "I got to experience a lot of firsts on that trip, like flying and visiting states I had never been to." In his opinion, the best part about working at Squirrels is "the atmosphere and the all-around awesome co-workers and management."
Learn more about Dustin!
Favorite things to do in your free time: Video games, movies and relaxation.
Food: Steak
TV Show: Seinfeld
Movie: Big Trouble in Little China
Band/artist: Mastodon.
Your idol and why: Arnold Schwarzenegger, because he's achieved more in his lifetime than most people dream about.
Your motto: No worries.
If you could be any animal, what would you be? An Elephant because they rule.
When you were a little kid, what did you want to be when you grew up? A professional motocross driver, this quickly changed when I wrecked my first dirt bike.
If you could have one super power, what would it be? Healing factor, which would allow me to recover from virtually any wound, disease or toxin at an accelerated rate, and also slow down my aging process.