This is the fifteenth post in an ongoing Meet the Squirrels series. Read more in this series.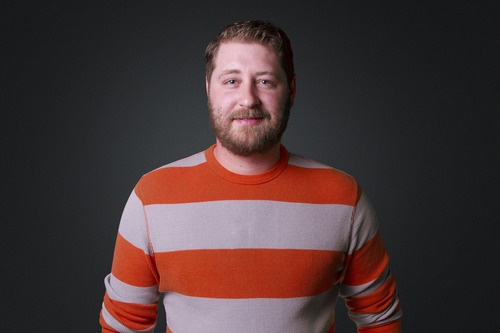 Matt grew up in Canton, Ohio and works in technical support! He keeps Squirrels customers happy by answering support tickets, troubleshooting issues and doing everything he can to ensure customer satisfaction. He also steps in and proofreads documents and advertisements.
Matt's coolest experience at Squirrels was a big first for him. "I had the opportunity to fly for the first time in my life while attending a company retreat to Lake Tahoe," he said.
"The best part about working at Squirrels is observing and contributing to the 'coming to life' of new ideas. The process of developing applications is fascinating, and I get to come in every day and see progress being made. Every member of our team deserves to be here, and I get to watch us come together and do what we do."
Learn more about Matt Yanok!
Favorite things to do in your free time: I relax and spend my time reading, playing video games and listening to music. But my hands-down, all-time favorite thing to do is get together with friends on Football Sunday and literally watching football for 10 hours straight.
Favorite food: Peirogies
TV show: The Office
Movie: Saving Private Ryan
Band/artist: The Beatles, duh
Your idol and why: Jack Kerouac. I've never felt more in touch with another person's thoughts and feelings. His books really affected me in such a way that I've probably never been the same since I read them. I think he is the epitome of the human being in all its crazy, unique ways.
Your motto: "Being noticed can be a burden. Jesus Christ was crucified because he got himself noticed. So I disappear a lot." - Bob Dylan
If you could be any animal, what would you be? An owl. I'm not really sure why, there's just something about them. Being able to fly would be pretty cool too.
When you were a little kid, what did you want to be when you grew up? A baseball player. I played all my years growing up. Since I was a left-handed pitcher, I thought my chances were pretty high. I was also pretty darn good, if I do say so myself.
If you could have one super power, what would it be? I know it's cliche, but I'd love to be able to fly. I'd get a big bang out of just being able to soar around up there.