This is the seventeenth post in an ongoing Meet the Squirrels series. Read more in this series.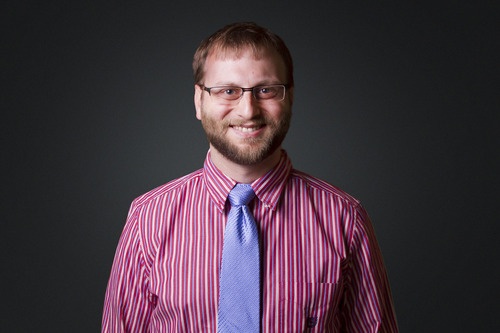 Nathan is a native of Dover, Ohio. If you ever have trouble getting something configured properly or have any other technical support issues, he'll help you fix them!
Nathan has enjoyed his experience at Squirrels in its entirety. "I have not been here very long, but my daily routine is pretty cool," he said. "Aside from that, the days testing our Slingshot app before launch is something that stands out as a little cooler than the every day stuff."
Like many others, Nathan claims the best part about working at Squirrels is the awesome team. "The other Squirrels make our office such great place to be every day."
Learn more about Nathan!
Favorite things to do in your free time: Rock Climbing, yoga, hiking with my dog, and I would be a liar if I didn't admit to spending a lot of time on the computer at home too.
Favorite food: Spicy food, any kind. The hotter the better.
TV show: My all-time favorite TV show would have to be Death Note.
Movie: Favorite movie is a tougher one but I would probably have to go with Goodfellas.
Band/artist: The Descendants would be my all-time favorite band.
Your idol and why: Bruce Lee for his books… ok and for Enter the Dragon.
Your motto: We are what we think. All that we are arises with our thoughts. With our thoughts, we make the world.
If you could be any animal, what would you be? A dog as spoiled as my own.
When you were a little kid, what did you want to be when you grew up? I still want to be a ninja when I grow up.
If you could have one super power, what would it be? The ability to be in five places at once would be so much more useful than super strength, but I could use that power sometimes.