Since Squirrels was founded more than six years ago, we've seen our software gain popularity across the country and spread around the world. The areas highlighted in blue represent countries where we've sold at least one copy of AirParrot or Reflector!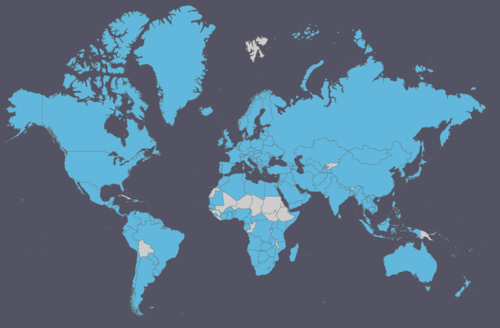 To put it in numbers, our software is used in:
All 50 states
Six territories
213 countries
We love seeing these numbers and watching them grow. Thank you to all of our loyal customers; without you, we wouldn't be able to do great things!