The members of #teamsquirrels work hard everyday to make sure those who are using Squirrels software have the best experience possible. At the forefront of this effort you'll find Kyle and Mike, the members of the QA department.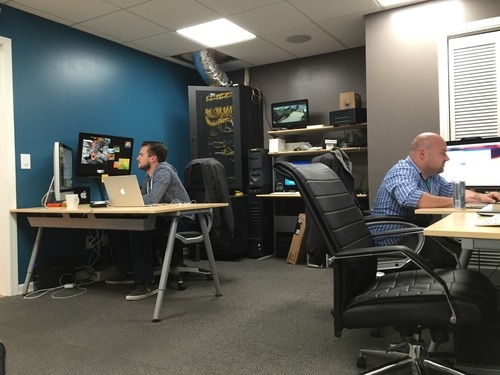 These QA (Quality Assurance) professionals are responsible for testing four products on six different platforms, as well as the marketing and store webpages that support them.
In their office you'll find an incredible number of devices. Cabinets are stocked with Apple, Windows, Chrome and Android devices, old and new. Amazon Fire TVs, Chromecasts, Linux boards and more are piled on their desks, ready to test the latest and greatest Squirrels software innovations.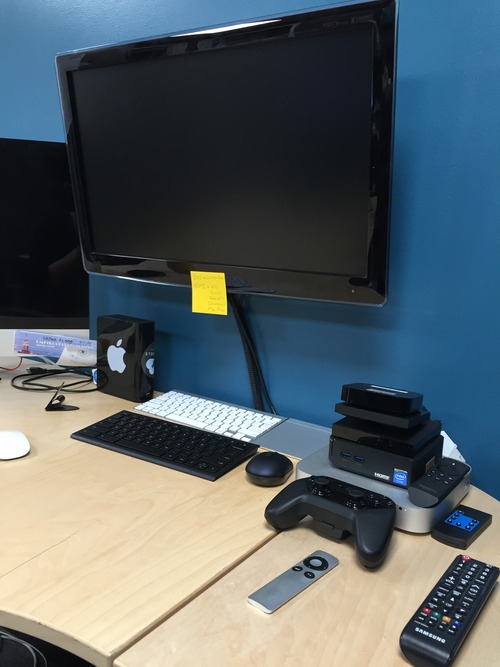 All of the testing is done manually, so it was very important to Kyle and Mike to find a method of testing that is both quick and effective. Using the traditional Waterfall methodology, they found themselves falling short.
In the Waterfall model, every step of the development process had a specific timeframe. Testing was the very last step, resulting in bugs being recognized at the very end of the process. The developers had to scramble to go back and fix the errors before the deadline, which caused a lot of unnecessary stress.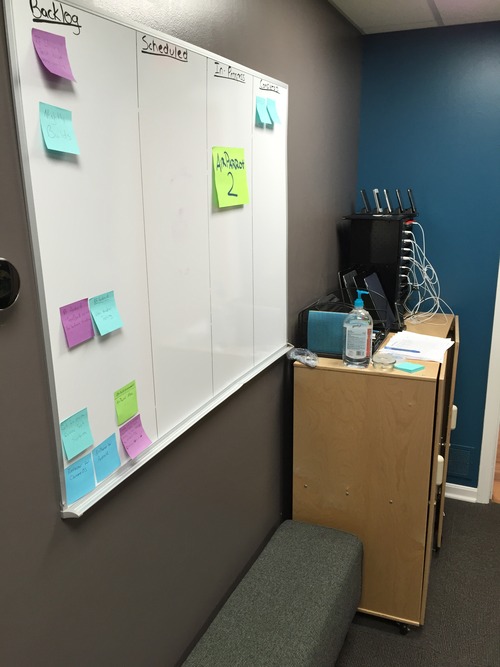 Frustrated, the team went looking for answers. When they stumbled upon Agile methodology, they knew they had to learn more.
"Matt Becker and I attended the Agile Development Conference and Better Software Conference West earlier this year," Kyle said. "While we learned a lot, I think we both left with only one thing on our minds: we need to go Agile."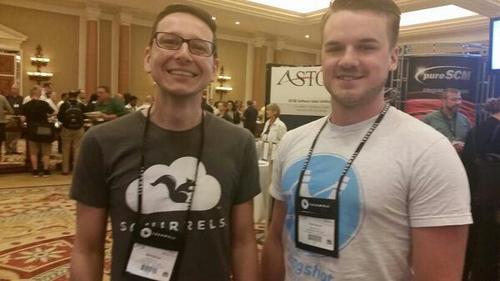 Agile allows the QA and development teams to work side-by-side during the evolution of the product lifecycle. Kyle and Mike have constant access to the code that's being worked on and work with new builds each time a developer makes a change. They find that testing while developing is much more efficient, as it enables them to give quick feedback.
The Testing Process
To begin the QA process, the team uses Jira, an issue and project tracking software to plan development sprints with user stories. These stories are the beginning outline of a new product or update of an existing one. Kyle and Mike generate use cases or tasks that can be expected on the final product.
They then construct acceptance tests in order to make sure the application meets the original requirements. It is the QA team's job to 'break' the software to catch any bugs in the development process. If Kyle and Mike are testing an update to an existing application, they complete regression testing as well. This makes sure that a component or functionality that used to work before the testing is still functional after the new changes have been added.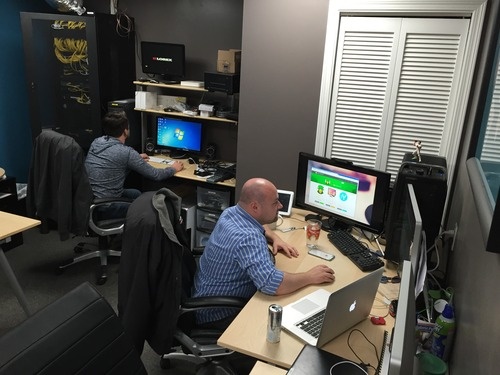 If a bug is found or a component doesn't meet all requirements for a story, a ticket is written in Jira, assigned to the appropriate developer and added to the backlog to be addressed before release. Once the application is in an acceptable state for release, Kyle and Mike certify it and prepare it to be released.
Testing the software at Squirrels takes a lot of time and effort, but Kyle and Mike are ready for anything.
"I love being able to use the latest and greatest technology to make our software better," Kyle said. "Getting our latest products and trying to make them be the best they can so our customers have a great experience is something I strive for all the time—in the office or out."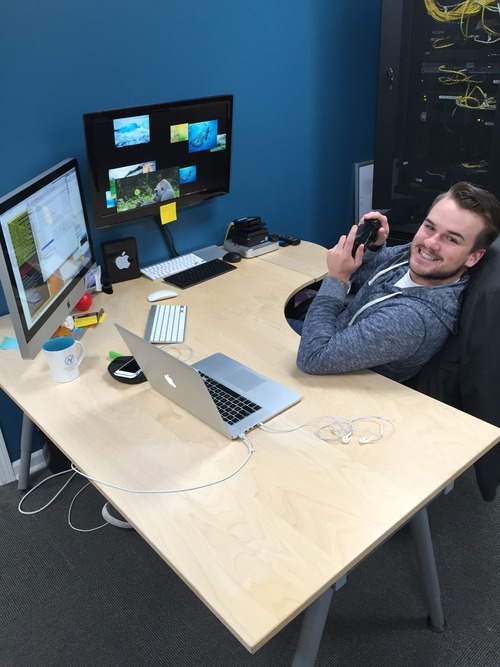 "Being on the forefront of innovation like we are is fun, but also a big responsibility," Mike said. "I love being part of making some of the best software in the world for our customers, and I take pride in making sure the applications work as intended when needed."