'Twas the weekend before Christmas and you could tell by each grin,
that everyone was anxious for the festivities to begin.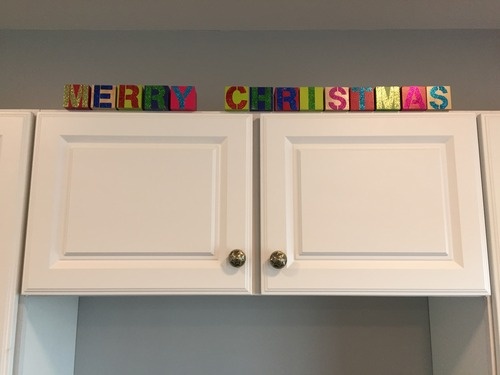 The halls were decked, decorations carefully placed,
ready to celebrate all weekend with great style and taste.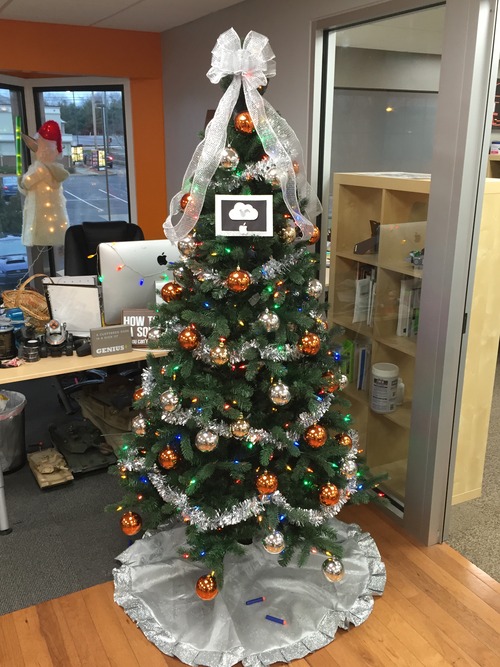 The employees were nestled snug in their office spaces,
making apps wasn't the only thing bringing smiles to their faces.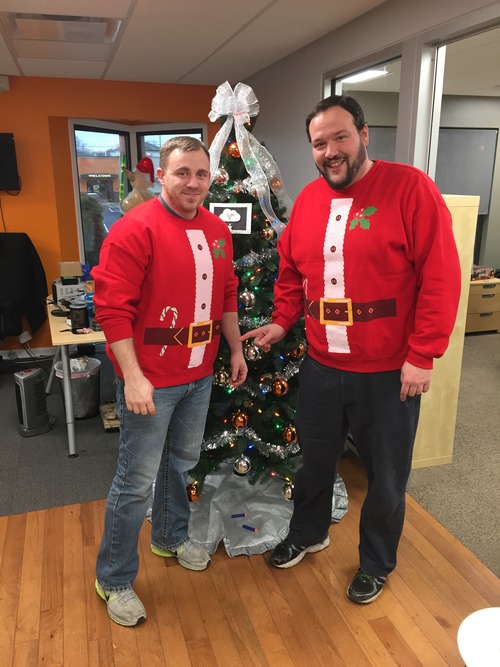 Once everyone was draped in sweaters that made them look strange,
they met Friday to begin the white elephant exchange.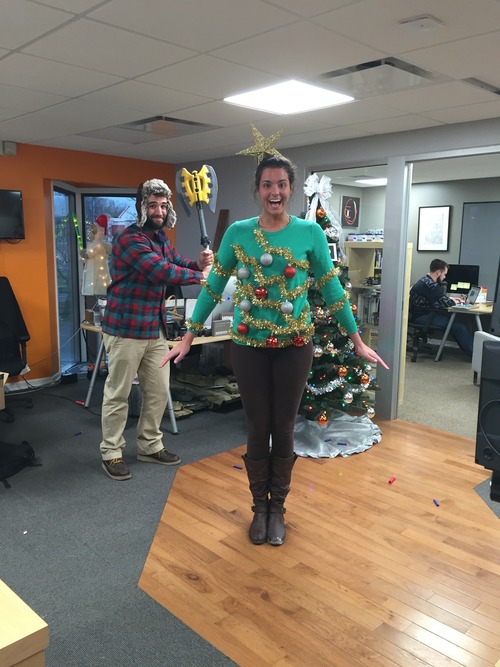 After everyone selected a gift, ready for a gag,
they tore each present from its wrapping (or Chipotle bag).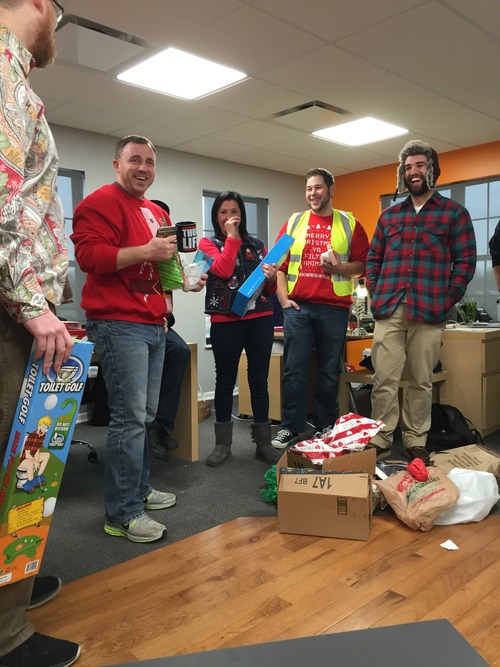 Some were funny, some useful, some that needed turned on,
but most of them dealt with happenings in 'the john.'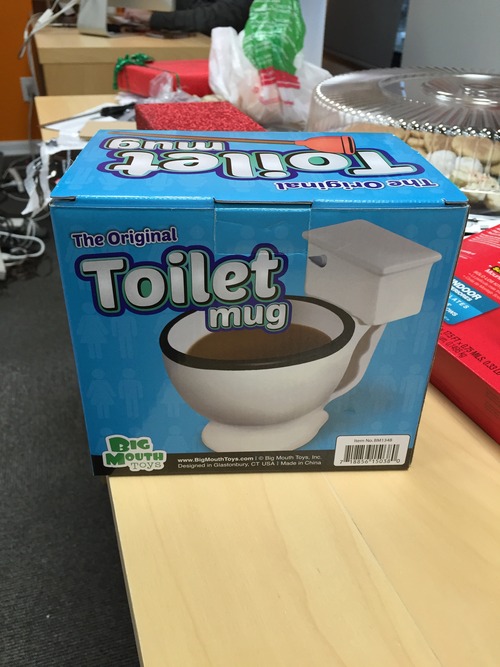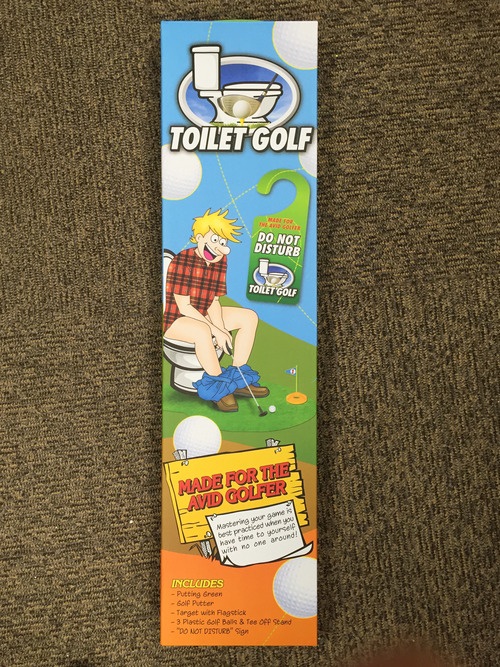 With bellies full of cookies and gummy worms by the heap,
each employee went to bed early, too anxious to fall asleep.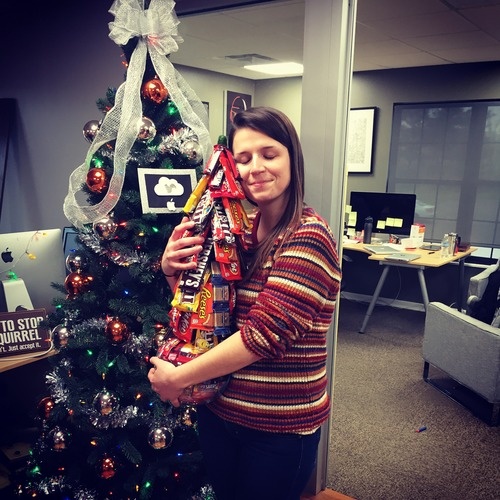 For the next day was no average day, a festivity for the hearty,
it was the eve of the annual Squirrels Christmas Party.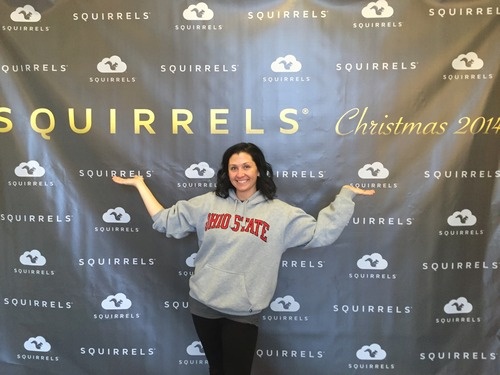 On Saturday evening, in suits and dresses,
each Squirrel gathered to celebrate the year's successes.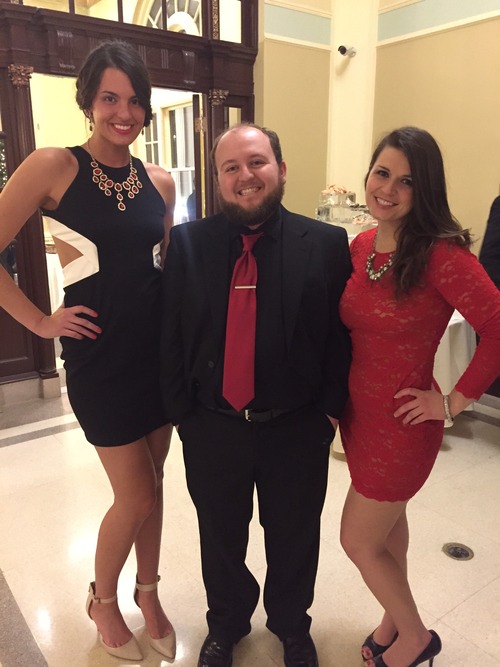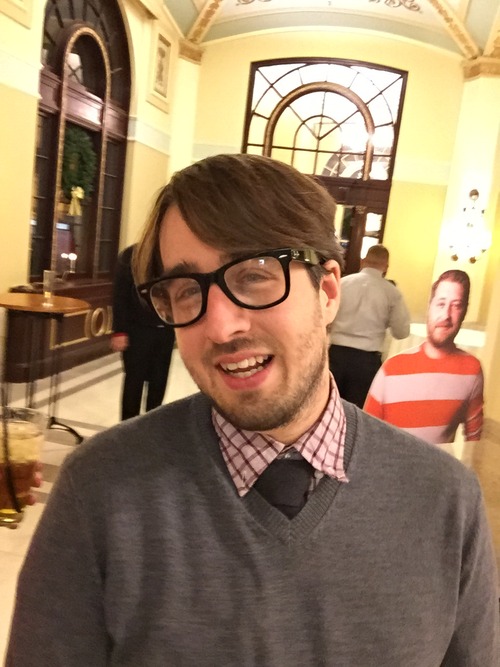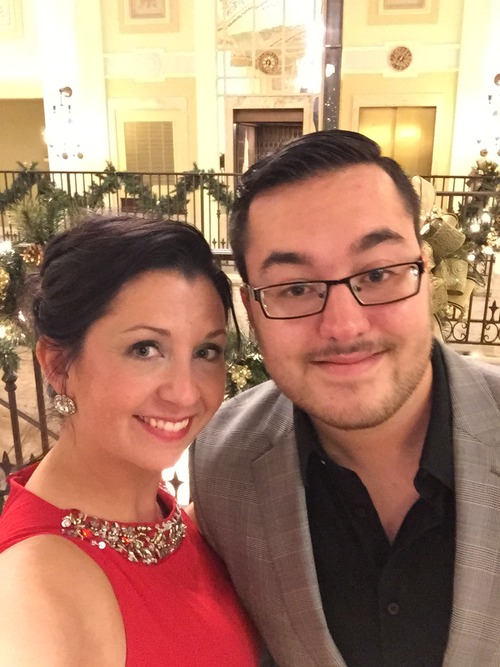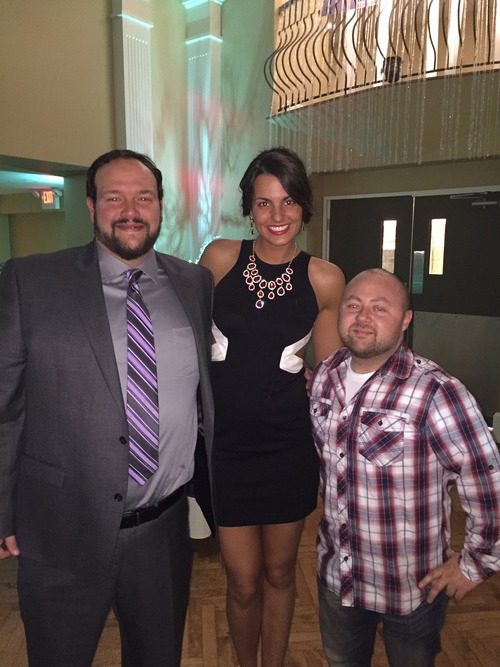 During dinner, Jon gave everyone his or her moment of fame,
in a surprise award ceremony, calling each person by name.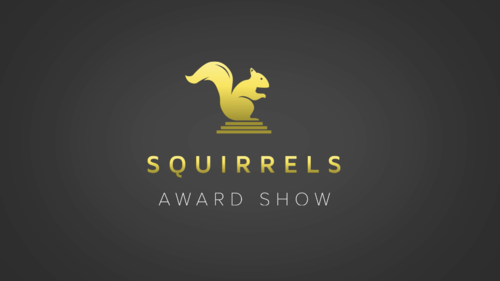 "On David! On Andrew!
On, Cody and Matt!
On, Sid! On, Cory!
Everyone accept your awards, stat!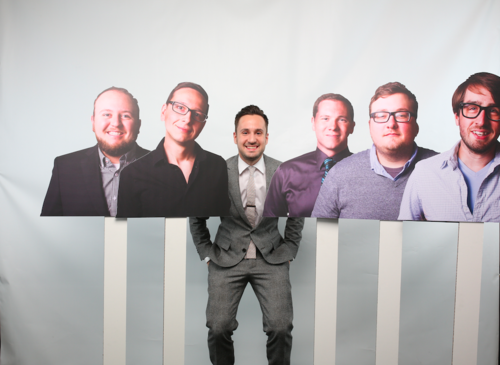 To 'The Squirreliest Squirrel!'
To 'The Oldest Old Man!'
Now 'The Office Cat!' and 'The Cutie Patootie!'
You're all a wonderful clan!"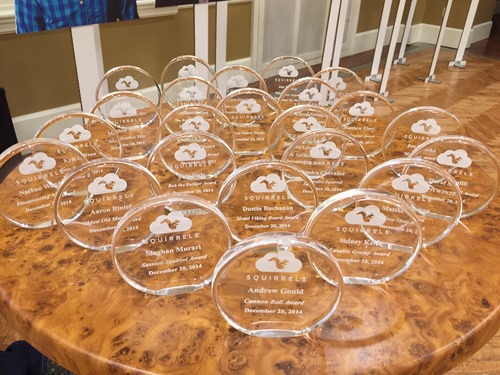 The festivities continued, dancing at lightning paces,
with plenty of photo shoots with our cardboard faces.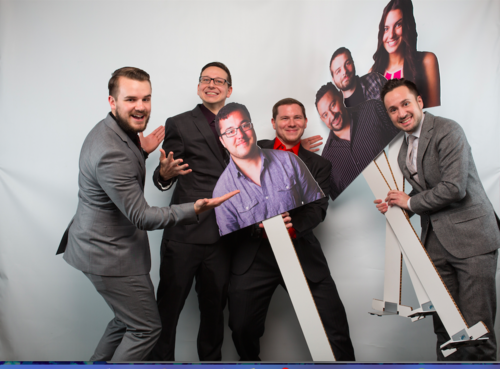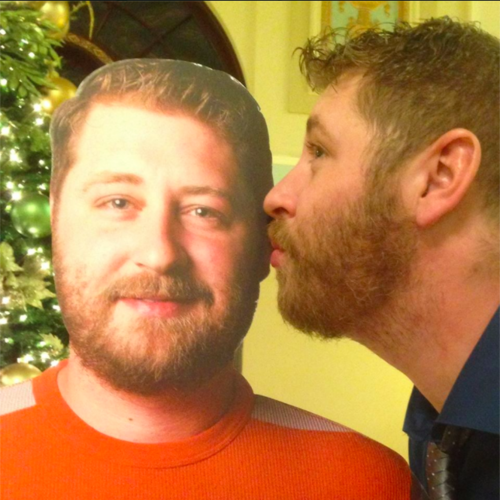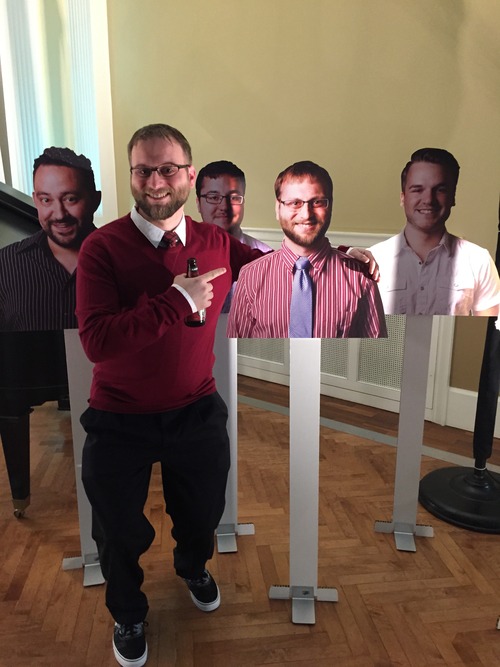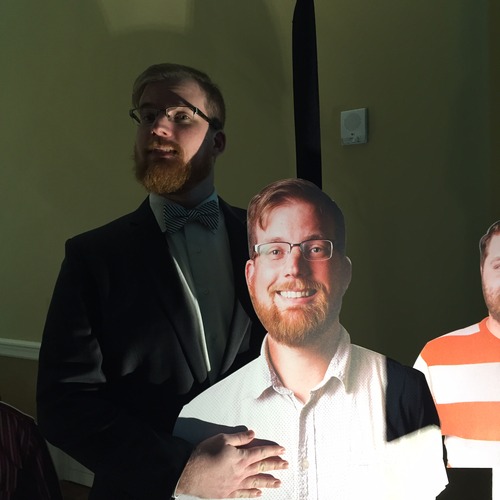 But as dawn arose and the sun came creeping,
everyone decided to spend all of Sunday sleeping.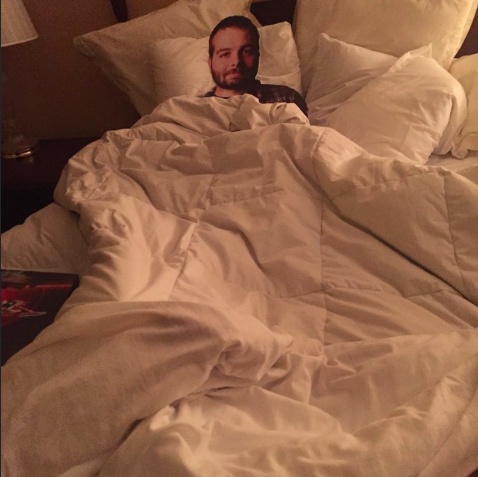 This time of year, Squirrels would like to thank you,
our loyal customers, why we do what we do.
We hope your season is both merry and bright,
Happy holidays too all, and to all a good night!