One of the perks of being a member of the Squirrels team is the opportunity for professional development. We believe professional development is vital to the growth of our employees. Plus, it's always refreshing to meet and learn from new, creative-minded individuals.
Our entire creative team took advantage of this ideology to travel to the hot city of Atlanta to attend the HOW Design Live conference. Yes, the rest of us were jealous.
The HOW Design Live conference is a five-day event that gives attendees the chance to network with industry leaders, join breakout sessions to learn tips/tricks to apply to their work and hear from keynote speakers who challenge conventional thinking.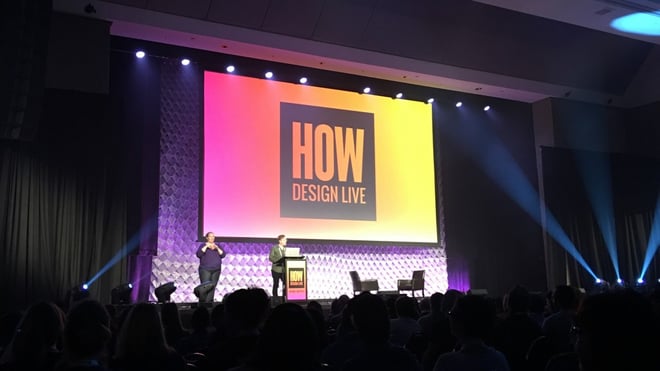 The conference thrives on creating positive energy through outside-the-box ideas and events including a 5k run through the streets of Atlanta, a costume-themed closing party and many other opportunities to allow people to explore what they're passionate about.
When reflecting on which sessions were a home run, it was hard for our creative team to pick just one. Here are a few that stood out:
David Lesue – 7 Things Every Designer Should Know Before Becoming a Creative Director
Stefan Mumaw – Storybuilding: Using Story to Connect Brands with Humans
Von Glitschka – Seek, Hustle and Create
These sessions gave our creative team a new outlook on how to manage a team of highly creative people, engage consumers by creating a brand storylines and how to pursue a graphical design career in small, practical steps.
If you're wondering how to sum up the work done at a creative conference, we'll leave you with this quote by graphic designer Chip Kidd:
"The design has to work when I leave the room."