After upgrading to iOS 7 or purchasing a new iPhone, iPad or iPod, you might notice a few changes. One significant change is the addition of the control center.
Access Control Center for AirPlay
This menu, accessible by swiping up from the bottom of your device, contains essential connectivity options for your device and will allow you to connect to an AirPlay receiver.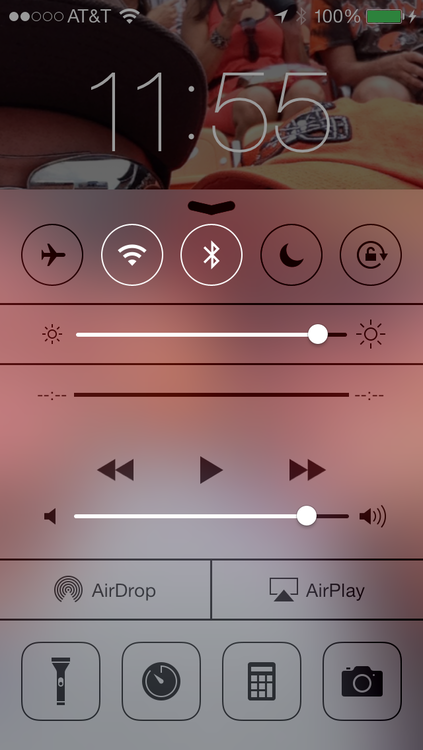 The AirPlay option will only appear if you're on a network with available AirPlay receivers. If you've already opened Reflector, you should see your computer in the list of available AirPlay receivers.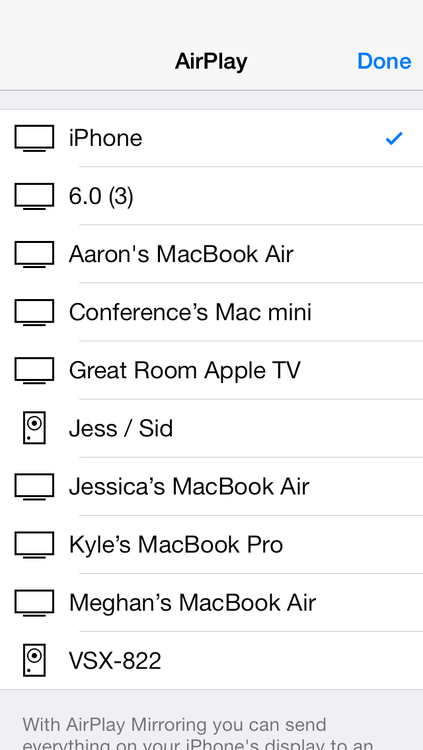 For more information, see our Getting Started Guide.