If you've ever played a game on your iPhone or iPad, you know that showing others your success, or even playing with friends was troublesome. A group of friends gazing over your shoulder was the only way to demonstrate what you were doing.
Enter: Reflector.
The days of gaming on a tiny screen are gone. iOS gaming can be done on any size screen with Reflector. Just connect your iPhone or iPad to Reflector and everyone can see what you're doing! Playing with friends is even easier. Connect multiple devices and play against opponents in real time—on a bigger screen!
Reflector installs on a Mac or a PC and streams your iPhone, iPod or iPad screen in real time. You can chose to mirror with a device frame for a realistic feel, or you can go full screen to get the biggest picture.
Download the Reflector trial to start gaming on the big screen!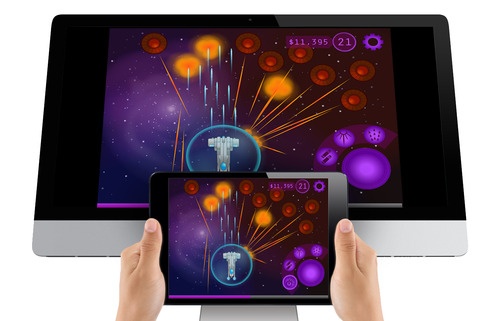 To demonstrate the power of Reflector while gaming, we've partnered with Kiip for the 2014 Mobile Gaming Championship. Gamers will be using Reflector to connect their iOS devices to their computer. You can watch the championships live on Twitch.tv January 24th, 25th, and 26th.