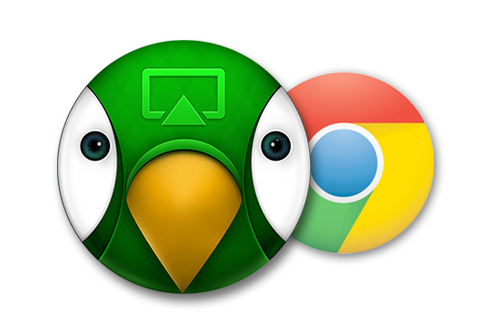 Sharing content from Chromebooks just got easier. Airparrot for Chrome OS adds wireless display mirroring to any Chromebook. AirParrot is the only mirroring solution available for Chromebooks that allows mirroring the entire screen to AirPlay receivers like Apple TV and Reflector.
Learn more about AirParrot for Chrome OS.
AirParrot is available in the Chrome Web Store for individual purchase at $9.99. It can also be purchased in bulk from our sales team.