Many iOS 8 users have been experiencing problems when attempting to AirPlay from their iPads. After opening the AirPlay menu and selecting a device to beam to, the "Mirroring" toggle is not always instantly displayed. Sometimes, the destination device isn't shown either.
If this is happening when attempting to AirPlay your iPad running iOS 8, we might have a solution.
Open the AirPlay menu.
Attempt to scroll down the AirPlay menu screen. While it may not look like look like the menu scrolls, it will reveal the "Mirroring" toggle or the device you would like to connect to.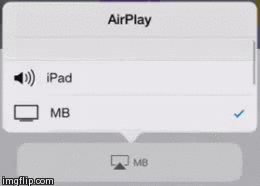 Here is a short video showing the process more in depth!