Mirroring is a feature that is not found natively on Windows devices. Luckily, software applications like AirParrot provide the solution to mirror both Windows tablets and computers!
AirParrot mirrors Windows devices to popular receivers such as Apple TV, Chromecast and Reflector. For a one-time purchase of $14.99, you can send your device screen in just three easy steps:
1. Download AirParrot to your Windows computer or tablet.
2. Open AirParrot.

3. Open the AirParrot interface and select your display, or specific application you would like to mirror. Then select your destination(s).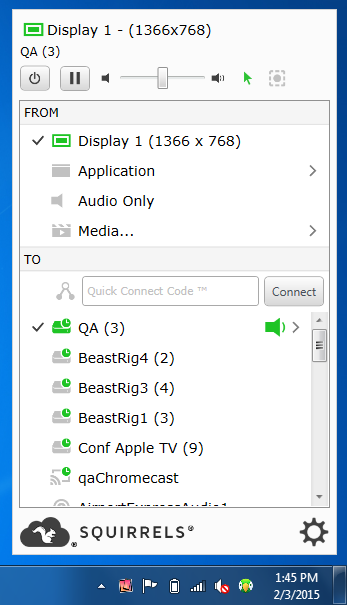 And just like that, your Windows screen is sent directly to your receiver!