YouTube is the online pinnacle of the video world. Tutorials, pranks, Vine compilations, music videos, talk show segments, lectures, GoPro footage, cat clips, documentaries and the list goes on and on and on. Today, we're adding mobile device live streaming to that list.
Reflector 2 is the world's first wireless screen-mirroring technology to enable live YouTube streaming. Anything that is displayed on your iPhone, iPad, Android device, Chromebook or Surface tablet can be instantly streamed to YouTube when connected to Reflector 2.
We know what you're thinking. "That's cool, but what does it mean for me?"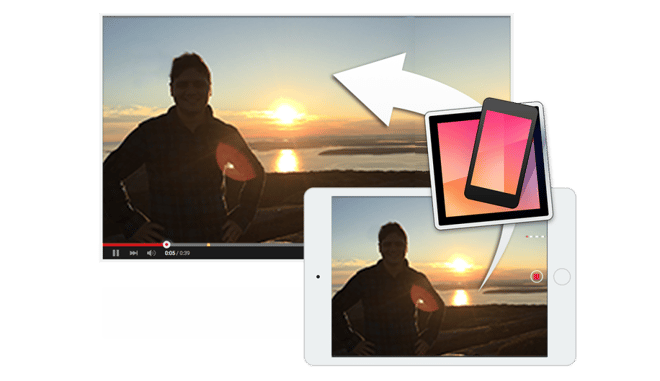 Education

Teachers can instantly stream a classroom presentation from their mobile device to a live YouTube audience. The YouTube audience can hear what the teacher is saying and see the same content the classroom is viewing from the teacher's mobile device. Sorry, kids. Being sick is no longer an excuse to miss the lesson.
Gaming
Uploading gameplay footage to YouTube is one of the latest gaming trends. Now gamers can do it live. The Reflector 2 YouTube live stream feature allows gamers to interact with their audience and put their skills on display to mobile gaming enthusiasts in real time. Yeah, we're looking at you, Clash of Clans and Game of War fanatics.
Business/Tech/Cat Lady
Business pros can now use Reflector 2 to live stream presentations from their mobile devices to partners across the world. Tech enthusiasts and app reviewers can provide immediate demonstrations and feedback to their audiences. And yes, if absolutely necessary, that crazy cat lady in everyone's life can instantly stream a video of Mittens the kitten trying to climb the stairs. Ah, the possibilities are endless.
Extras
Additional Reflector 2 updates include:
Webcam streaming to YouTube - Reflector 2 now supports webcam display alongside mirrored devices! This allows audiences to see a physical object or the presenter's face during a presentation or YouTube Live broadcast. Users can even record instructional videos that include the webcam and mirrored devices.
Recording bar - We moved voice-over controls, recording, broadcasting and webcam controls to an easy-to-find, centralized bar in the Reflector 2 menu. Now everything you need is in one, consistent place.
Voice-over volume support - You can now adjust the voice-over volume via a slider in "recordings." Additionally, our recording engine (which is majorly improved) will respect whatever the device volume level is set to when saving recordings.
We've had a busy summer here at Squirrels. Reflector Director, ScreenToss, Reflector 2.1 and AirParrot updates have hit the market. We hope you love them as much as we do. Stay tuned for more to come.